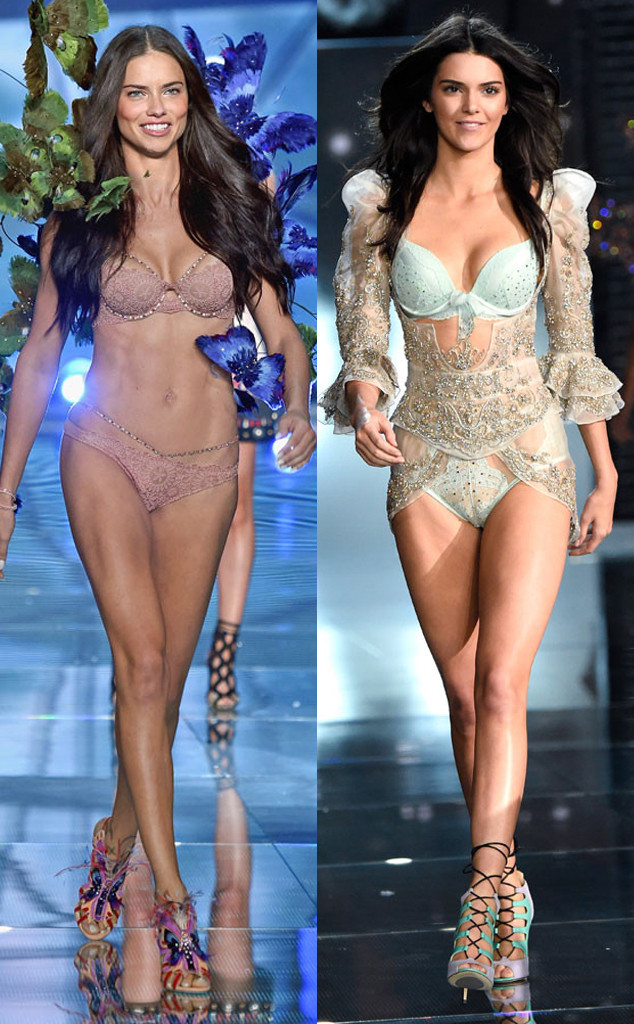 Dimitrios Kambouris/Getty Images for Victoria's Secret
Adriana Lima is a seasoned vet when it comes to taking on the Victoria's Secret runway...or any runway for that matter! So how does she feel about hitting the the stage with younger models, like Kendall Jenner?
E! News caught up with the gorgeous 35-year-old who talked to us exclusively about this year's show and how much she truly enjoys working with the 21-year-old Jenner.
"I have worked with Kendall on runways before when we were in Europe, like Versace and also with Victoria's Secret," Lima dished. "Kendall is very sweet and very nice, and it's always pleasant to work with someone like that."
Kindness aside, Lima said Jenner puts in tons of work to succeed in her career.