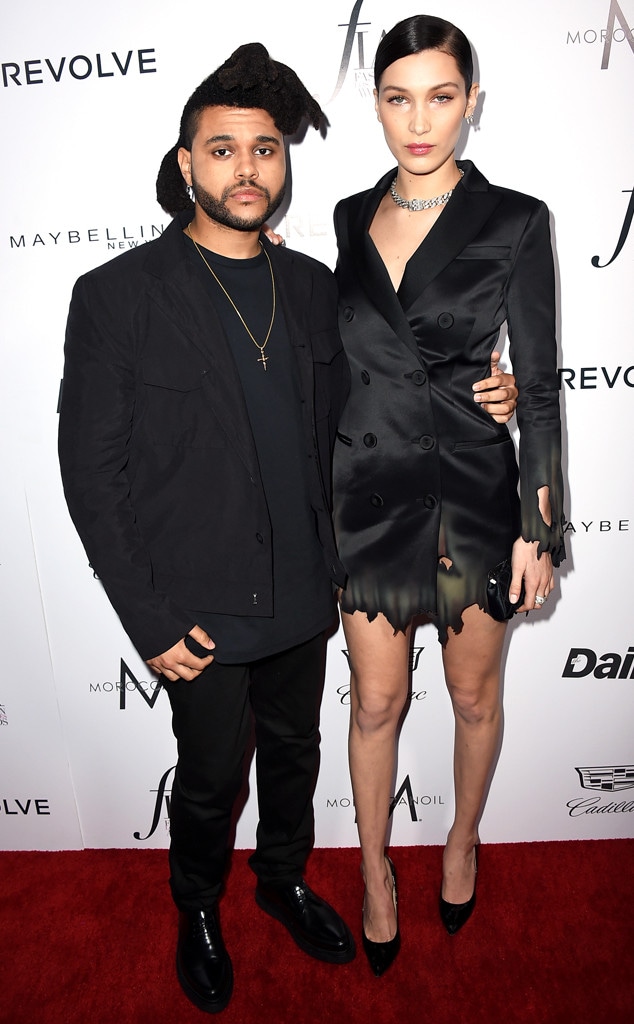 Jordan Strauss/Invision/AP
It's a small world in Paris after all.
Just a few short weeks after The Weeknd and Bella Hadid ended their romantic relationship, E! News has learned that the pair ran into each other Monday night in the famous city. 
While the "Starboy" singer had dinner with friends including Ryan Phillippe at Hôtel Costes, Bella and a few girlfriends came by to say hello to everyone.
"Bella sat next to The Weeknd and spoke for a little while to him. They were really cool with each other," our source shared with E! News. "Bella was in a great mood, smiling and seemed really happy while being there."
With the Victoria's Secret Fashion Show scheduled to shoot later this week, many fans were wondering if things would be tense between the pair. After all, Bella was scheduled to walk in the televised special while The Weeknd was expected to perform.
But soon after the couple decided to end their 18-month romance, E! News was able to learn some details into what went wrong.
While the pair remains very much in love with each other, a source said scheduling played a big role in their decision to split.
"This is not the end," our insider said. "They know they needed to officially break things off for a while."
And for those who still wonder if there will be any tension when Bella and her friends walk down the runway with The Weeknd nearby, our insider maintains that it's just not the case.
"Bella was so excited that she's walking in the Victoria's Secret Show this year, and she knows it may be a bit strange having her ex perform," the source said. "She will be OK because she'll have all her best friends there."
The Victoria's Secret Fashion Show featuring Adriana Lima, Alessandra Ambrosio, Kendall Jenner and more airs December 5 on CBS.