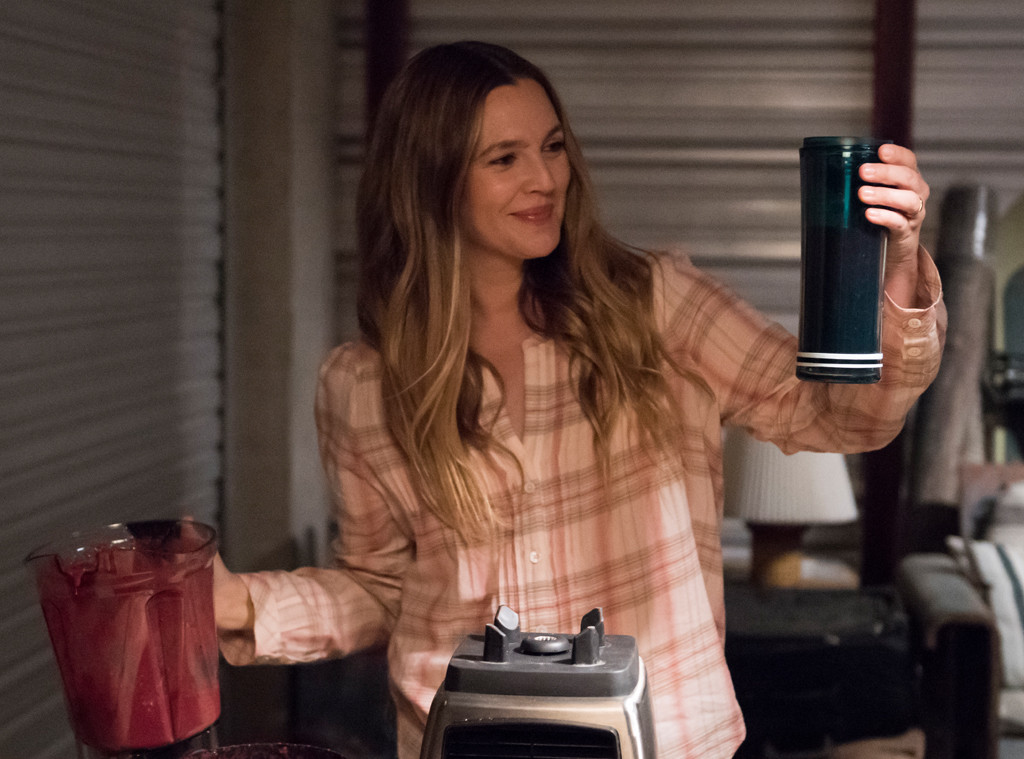 Netflix
Drew Barrymore is coming with a Diet for your post-holidays needs. Barrymore's Santa Clarita Diet will hit Netflix on Friday, Feb. 3. Timothy Olyphant also stars in the comedy.
Santa Clarita Diet follows Joel (Justified's Olyphant) and Sheila (Barrymore), husband and wife realtors living in the Los Angeles suburb of Santa Clarita. They're not exactly happy, but then dramatic change prompted by Sheila sends their loves "down a road of death and destruction…but in a good way," Netflix said in release. Liv Hewson plays Sheila and Joel's daughter Abby. Skylar Gisondo also stars as Eric Bemis.
Olyphant, Barrymore, Victor Fresco, Aaron Kaplan, Tracy Katsky, Chris Miller and Ember Truesdell are executive producers on the series. Nancy Juvonen is on board as a producer.
Barrymore has been behind the scenes recently. This is her first series regular role since 1992's 2000 Malibu Road. She last appeared in Bravo's Odd Mom Out and on the big screen in Miss You Already. Her other TV roles include Family Guy and Grey Gardens. Behind the scenes, Barrymore has executive produced Knife Fight, Blooms, How to Be Single, Tough Love, the short-lived Charlie's Angels TV reboot and Donnie Darko.
Olyphant starred as Raylan Givens in Justified from 2010-2015. His other TV roles include The Grinder, The Mindy Project, Deadwood, The Office and Damages.
Santa Clarita Diet is just the latest in Netflx's ongoing arsenal of original shows. Also in the wings is a new season of Fuller House, the One Day at a Time reboot, Chasing Cameron, Marvel's Iron Fist and Marvel's Defenders. The new comedy premieres Friday, Feb. 3 on Netflix.