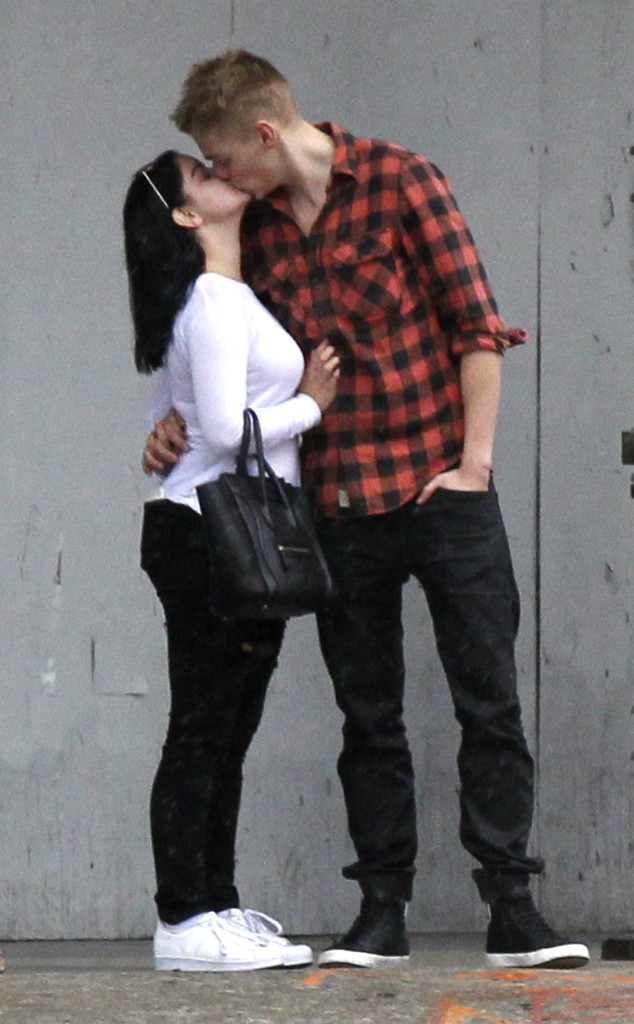 Bruja, PacificCoastNews
Ariel Winter's long Thanksgiving weekend was very steamy indeed!
The 18-year-old Modern Family star was seen kissing actor Levi Meaden in the rain on a Los Angeles street after visiting the Los Angeles County Museum of Art museum Saturday.
Their date did not exactly go according to plan.
"We came to LACMA to see the Guillermo de Toro exhibit and it was closed and now it's pouring rain and we're stuck in it and we parked far," Winter said in a Snapchat video.
But the two took it in stride. They sought shelter, and some yummy eats, at a casual restaurant.