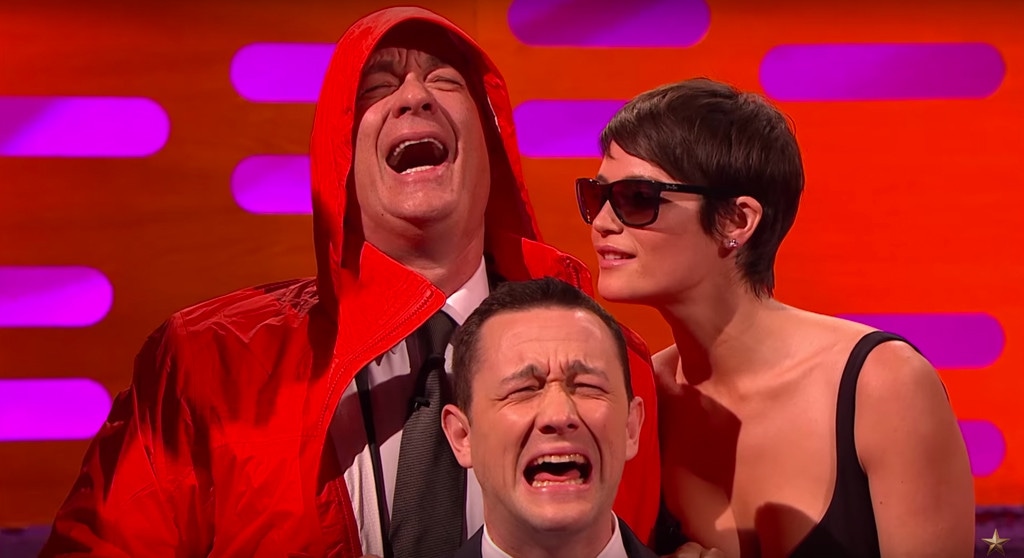 BBC
So meta, Tom Hanks!
Mom Laura DiMichele-Ross had in 2013 posted on Facebook a photo of Bill Murray making a crying face while posing with her and her sobbing son. The image went viral last month and many people wondered if the man pictured was not Murray, but Hanks.
The latter star, who was in London to promote his new movie Sully, was asked for his take on the picture in an interview on The Graham Norton Show that aired Friday. 
"Well, I've been doing a pale imitation of Bill Murray for most of my career," Hanks joked. "It actually works out."
"I know that it's not me, because I did not take that picture," he said, later adding, "Yeah, I can make that face."
And then, he did, accepting an orange hooded jacket and reenacting the viral Murray photo with fellow Graham Norton Show guests Gemma Arterton and Joseph Gordon-Levitt playing the parts of the mom and her son.
"That was really good!" Graham Norton said.