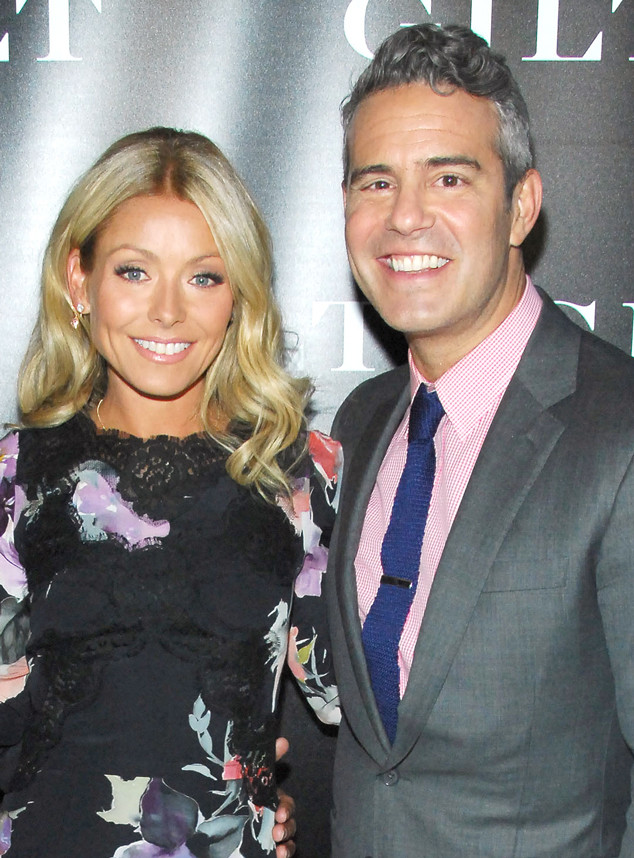 PatrickMcMullan.com via AP Images
Andy Cohen made a scary discovery thanks to some nudging from Kelly Ripa.
While co-hosting LIVE! With Kelly Friday, the Bravo personality took a moment to thank his longtime friend for paying close attention to his face. As Cohen recalled, Ripa had noticed a "black dot" on the top of his lip and she and husband Mark Consuelos insisted he get it looked at by a professional.
"The two of you were so dogmatic that I get it checked out," Cohen said. "I didn't because I was like, 'Oh, no I'm sure it's nothing. It's just a black dot."
After more insistence from Ripa, Cohen did eventually make an appointment to have a dermatologist inspect it and it turned out to be something.
"Finally I did and it was melanoma," Cohen announced. "They removed it—the whole thing—and I just want to thank you."