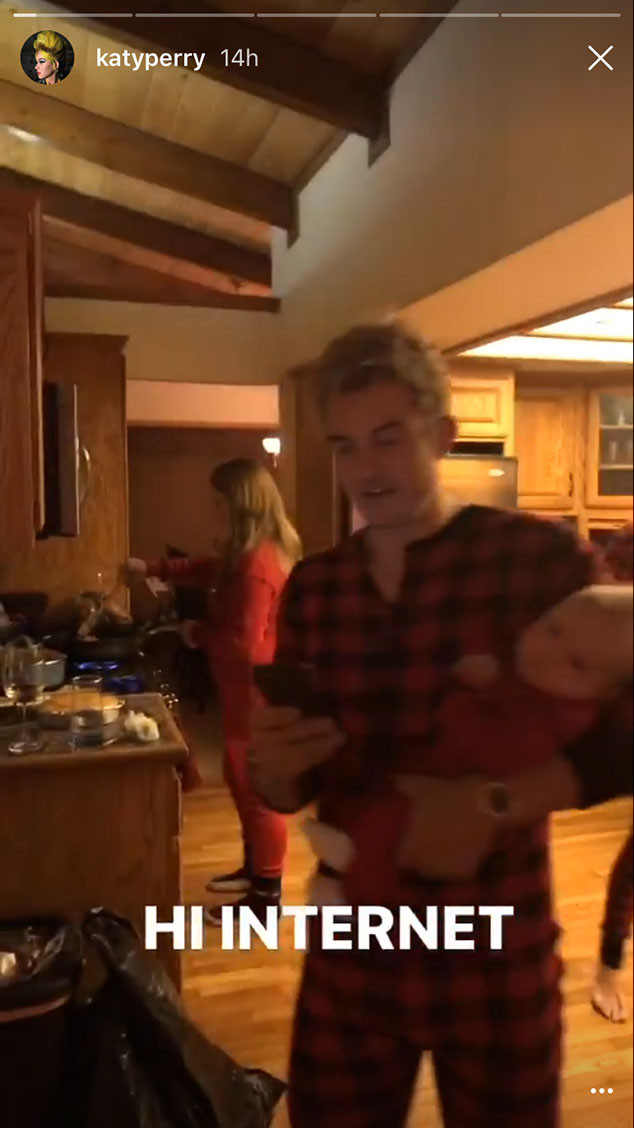 Snapchat
No split here, folks!
Amid reports of a sudden breakup, Katy Perry and Orlando Bloom proved they're still going steady when the couple celebrated Thanksgiving together—in matching onesies, no less.
While Perry filmed her festivities in full swing, Bloom was spotted in a video she shared on Instagram holding a baby in a red plaid ensemble. Très chic, Orlando!
"Hi Internet," the two said into the camera, poking fun at what was about to become a viral moment.
Ultimately, though the moment was brief, fans can sigh a full breath of relief knowing that this A-list pair is still in tact.
According to a source, they are happy together, but because of their busy schedules, they often have to travel apart—which may have fueled some of the gossip about their faux split.