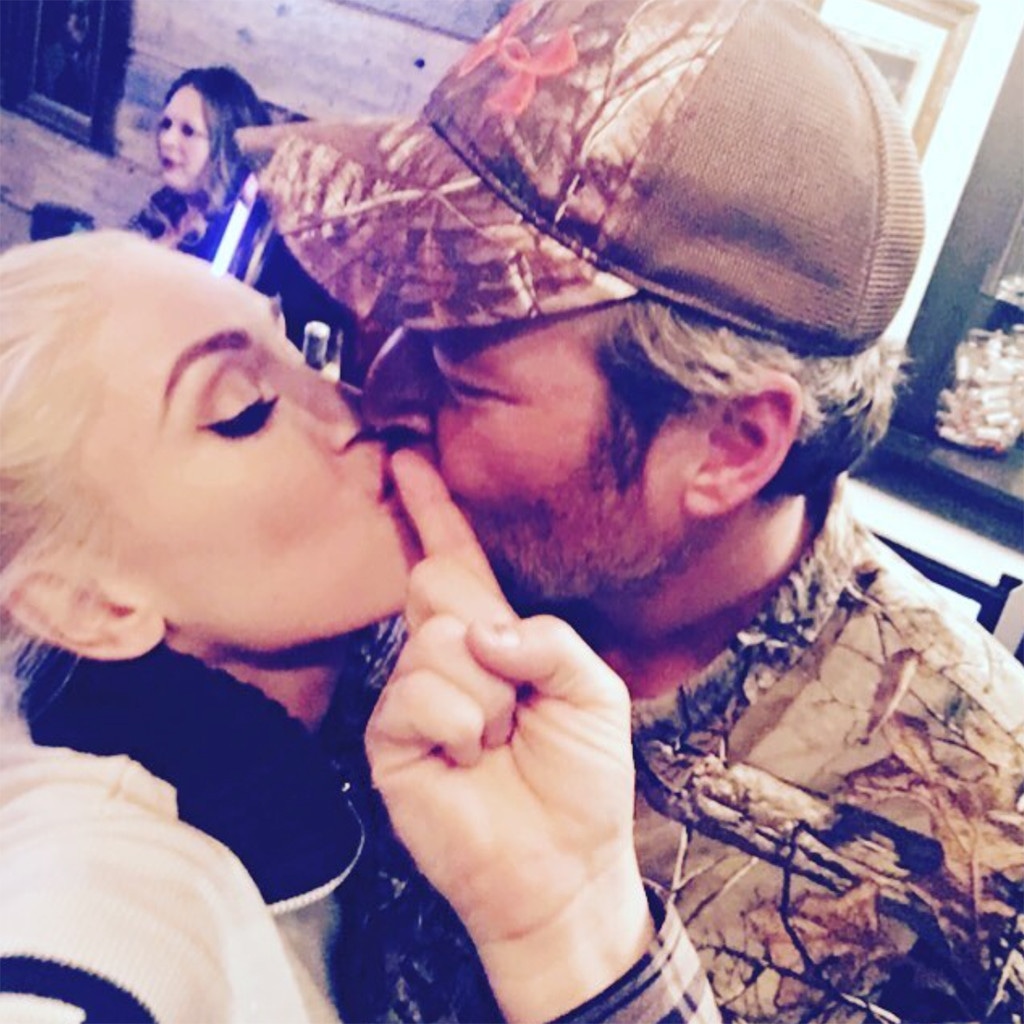 Instagram
A Thanksgiving sealed with a kiss. 
That was how this year's festivities came to a close for Gwen Stefani and Blake Shelton Thursday when the country crooner got a sweet smooch from his lady love on the annual American holiday. The two locked lips and the moment was shared on Instagram for all to see. 
"Happy thanksgiving," Stefani captioned the picture. "We love u sooooooo grateful !!!!"
While they may have just started dating this time last year, the couple was not spotted together until a few days after the holiday when the two were photographed driving in a car. 
At the time, Stefani had celebrated the holiday at her parents' house with her three children, Kingston, Zuma and Apollo, and then took them to Disneyland for Black Friday fun. However, Shelton was notably missing from the outing. 
This year, Stefani celebrated Thanksgiving for the first time with her man, her family and his family, including mom Dorothy. 
In a second selfie posted on her account, the proud mom was sandwiched by her son and his girlfriend. 
Nothing says friendly bonding time between your boyfriend and your dad than a turkey showdown. Shelton and Gwen's dad Dennis Stefani faced off by cooking dueling turkeys. 
But, judging by the singer's Snapchat story filled with guests, they definitely needed more than one.
The country crooner took to Twitter to share his own well wishes with fans on the special day. "Happy Thanksgiving y'all… Eat, spend time with loved ones, and drink some delicious @SmithworksVodka!!! 
Food, family, and booze? Check, check and check.