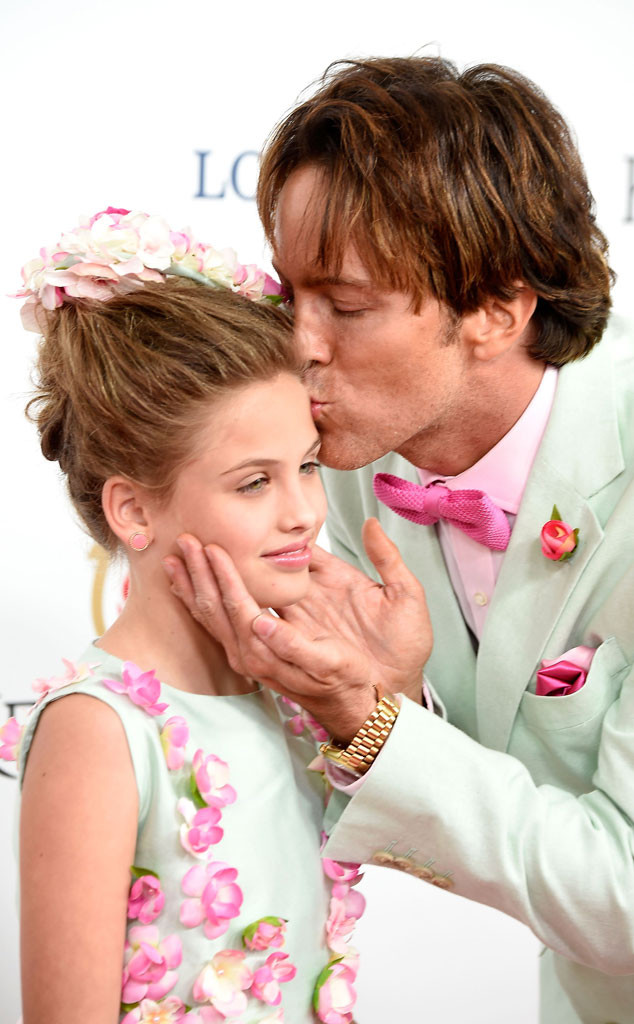 Frazer Harrison/Getty Images for Churchill Downs
Anna Nicole Smithwould have been so proud.
"I've been hearing a lot of gossip in the papers," the model turned reality-TV star and tabloid magnet said on June 1, 2006, in a video message shot on a webcam as she lolled in her swimming pool, one of her beloved dogs offering a few barks in the background.
"'Is Anna pregnant?' 'She's pregnant.' 'She's pregnant by some guy...' Well, let me stop all the rumors. Yes, I am pregnant. I'm happy, I'm very, very happy about it. Everything's goin' really, really good and I'll be checking in and out periodically on the web, and I'll let you see me as I'm growing."
Sadly, her life ended most tragically due to an overdose when she was only 39—just five months after she gave birth to her daughter, Dannielynn.