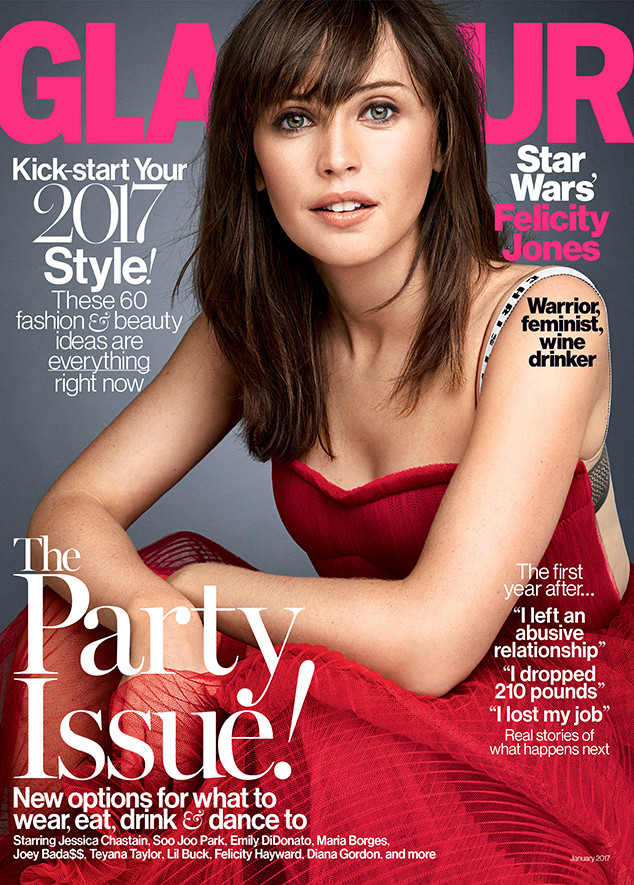 Patrick Demarchelier / Glamour
Like many of her peers, Felicity Joneshas had it up to here with unequal pay for women.
The 33-year-old British actress, who starred in The Theory of Everything and plays young rebel Jyn Erso in the new film Rogue One: A Star Wars Story, is the latest actress to speak openly about the problem, following the likes of Jennifer Lawrence and Patricia Arquette.
"I want to be paid fairly for the work that I'm doing," Jones told Glamour in an interview published in the magazine's January 2017 issue (available Dec. 6), which features her on the cover and in a fashion spread.
"That's what every single woman around the world wants," she said. "We want to be paid on parity with a man in a similar position. And I think it's important to talk about it."