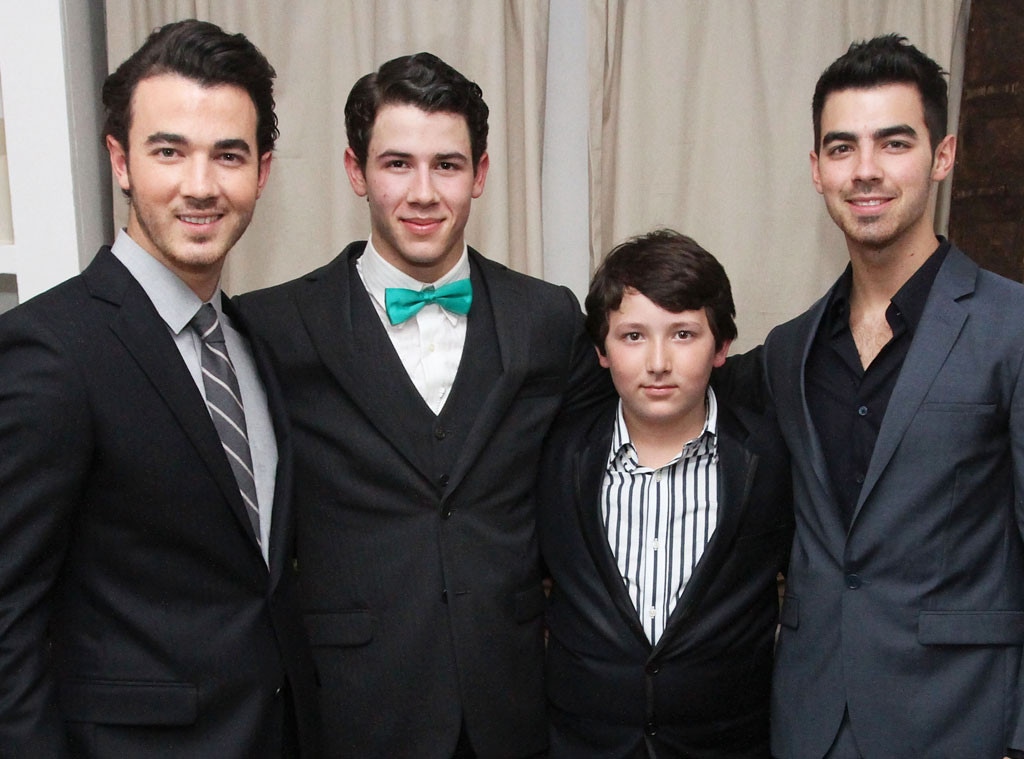 Rob Kim/Getty Images
The youngest Jonas brother has reportedly found himself in a bit of trouble this week.
Frankie Jonas, 16, was caught in possession of marijuana in Nashville on Tuesday night and arrested in front of a convenience store, TMZ reports
Despite the mishap, the teenager has stayed out of trouble for the most part. In fact, sources tell the publication he's already graduated high school early and is taking college courses. 
That was a plan Frankie had set forth a year ago. While talking to Paper magazine—and taking everyone by surprise over how grown up he is—the teenager revealed that he planned to finish his schooling and "move far, far away."
The teen has made appearances throughout some of Jonas and has lent his voice to various cartoon shows and movies, but he decided to stay out of the spotlight for the most part.
Rather, the self-described "meme machine" told Paper that he mostly sticks to studying and occasionally reading fan fiction about himself online.
"Sometimes when I'm bored, I read Frankie Jonas fan fiction," he told the publication. "More often than not it gets pretty weird."
He also has a love for sloths.