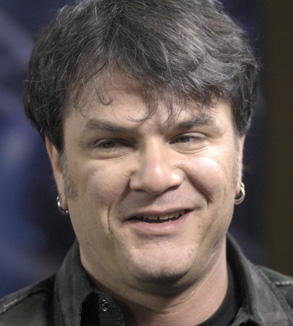 Richard Marjan / Saskatoon StarPhoenix
Remember the old saying that you should never wear white after Labour Day? Even the strictest of fashionistas would admit that it's probably fine to break that cardinal rule on January the 29th.
Canadian media celebs like Steven Sabados and Chris Hyndman, Dina Pugliese, Canadian Idol judge and music industry guru Zack Werner and more intend to don white duds on Thursday. They want you to do the same and maybe even donate a couple of twoonies to Windfall, a charity that gathers donations of new clothing and basic items and distributes them among the impoverished and vulnerable.
E! Online recently caught up with Zack and asked him a few questions about the Wear White for Windfall campaign:
E! Online: What does Windfall mean to you?
Zack Werner: (Windfall) allows people to gain a new sense of self- worth, pride and dignity and feel more a part of the community. The opportunity for people less fortunate to walk out the door wearing new clothes can instill a sense of belonging—a sense of hope and a future of work and fulfillment.