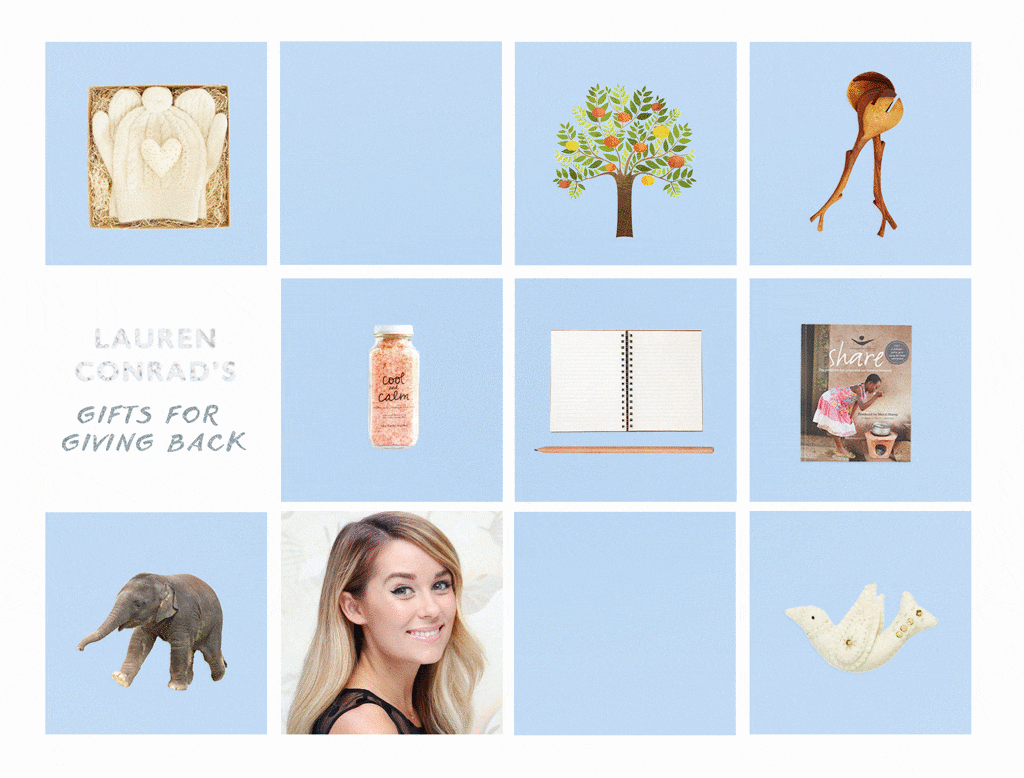 The holidays are a time to pamper and be pampered.
But with all that indulging, it's nice to know that the things you're buying aren't just benefiting you. Lauren Conrad feels the same way and that's why she co-founded The Little Market, an online free-trade shop. Since the Kohl's and Paper Crown designer knows you'll be spending money like crazy this holiday season, she's curated a list—just for E!—of must-have goodies (relaxing candles, bath salts, handmade accessories and more) that give back.
And if there's nothing specific you're coveting this year? She has a few other ideas (like covering a young girl's school fees) that will also bring you joy.