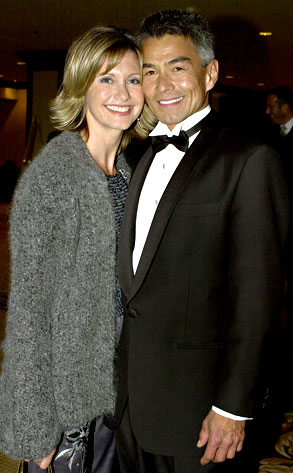 Newsmakers/Getty Images
Olivia Newton-John's ex-flame who went missing on June 30, 2005 may still be alive...and Dateline is hot on his trail.
In what sounds more like an episode of Unsolved Mysteries or an Ashley Judd movie than reality, Patrick McDermott vanished from the Freedom, an apparently aptly named charter fishing boat in the Pacific Ocean. A group of private investigators hired by the NBC news magazine show believe he attempted to stage his own death and is still traveling along the Mexican and South American coastlines.
And they think the recently married Grease star may have something to do with it.