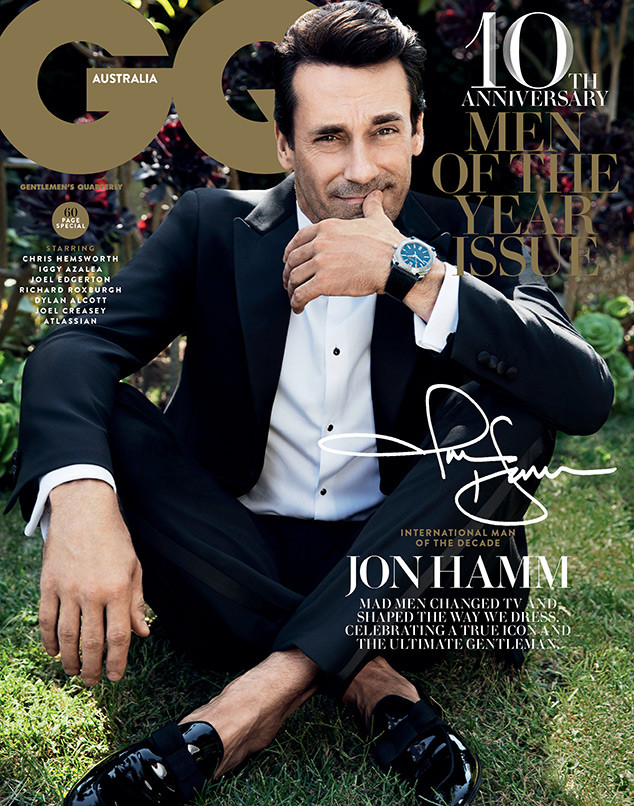 Doug Inglish/GQ Australia
The Hammaconda? Little Hamm? You better believe Jon Hamm's heard every euphemism in the book for his penis.
Over the years, the Mad Men star and his tendency to go commando while in public have all but turned the internet on its head. Justin Theroux almost dethroned Hamm's manhood with his infamous grey sweatpant-clad jog, but for one reason or another, conversation surrounding the Emmy winner's endowment has yet to simmer.
GQ Australia recently named the 45-year-old its International Man of the Decade, and in his sit-down with the mag, he addressed fans' ongoing obsession once and for all.