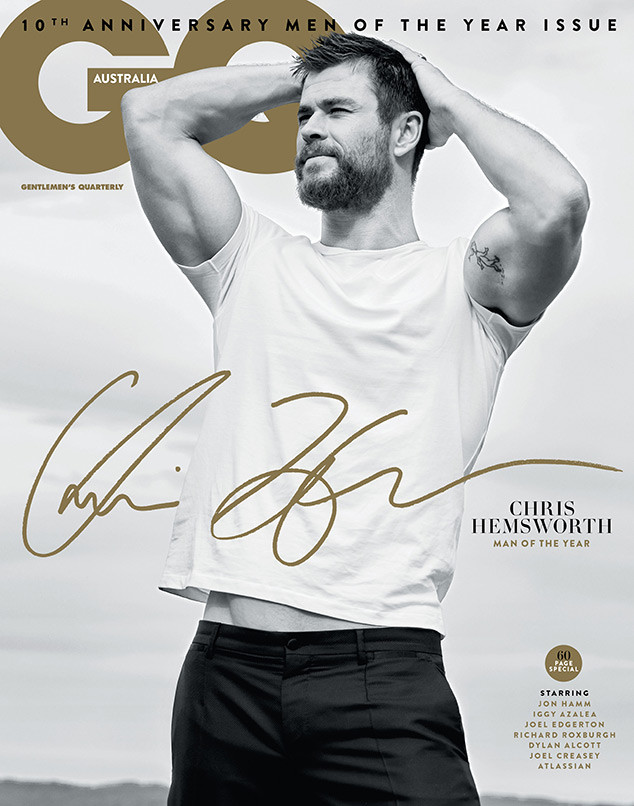 Doug Inglish/GQ Australia
It's about time GQ Australia named Chris Hemsworth Man of the Year.
The magazine bestowed its highest honor on the actor in its December issue (on newsstands now). Given his international box office appeal—and the fact that he was once named People's Sexiest Man Alive—it's a mystery why it took so long for the Ghosbusters star to earn the title.
No matter.
In the issue, Hemsworth's co-star Tom Hiddleston sums up the actor's appeal. "One morning on the set of Thor: Ragnarok, I watched Chris zero in on an important scene between Thor and Loki with razor-sharp focus and commitment. The scene required a lot of nuance, but he wanted to shoot it quickly, because he had to be off-set by lunchtime in order to make it to father-daughter day at school in the afternoon," he says. "That's a Man of the Year if ever I saw one."