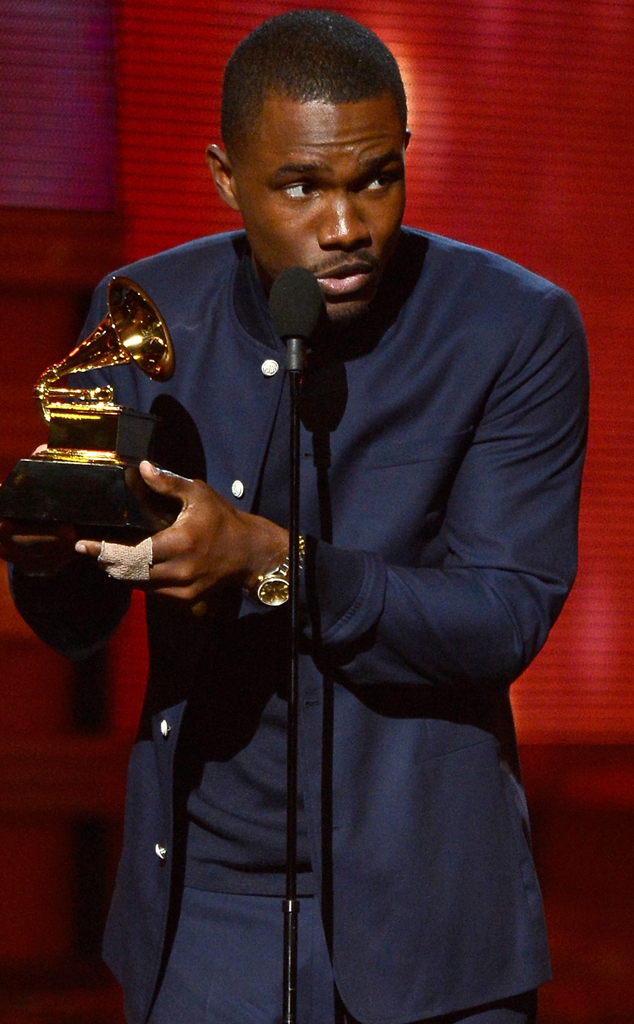 Kevork Djansezian/Getty Images
Frank Ocean might be thinkin bout you, but he's not thinking about winning a Grammy Award this year. That's because he did not submit his new music for consideration.
With six Grammy Award nominations and two wins, the 29-year-old singer-songwriter is no stranger to the golden statues. However, when his second album Blonde was released in August—his first studio album in four years—the applause and acclaim flowed in from the music industry and it seemed that the Billboard 200 number one album would sweep the forthcoming Grammy Awards.
However, that prediction would never come to fruition because Ocean did not submit the album as an entry for the annual ceremony. Why? As he explained, a lack of representation and what he considers a dated system.