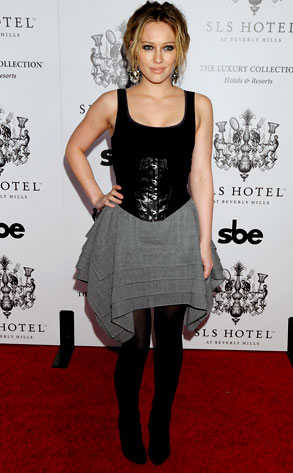 Gregg DeGuire/Getty Images
Lizzie McGuire is going gangster.
Former Friend of Mickey Hilary Duff is set to play one half of notorious bank-robbing duo Bonnie and Clyde in a new indie film.
Unlike the classic 1967 flick starring Warren Beatty and Faye Dunaway, the new take, titled The Story of Bonnie and Clyde, will focus less on the former's largely fictionalized shoot-'em-ups and more on the actual lives of the Depression-era bandits. Kevin Zegers (The Jane Austen Book Club, Transamerica) will play Duff's partner in crime.
Duff will shoot the flick in her downtime from her new NBC series, Barely Legal.
Meanwhile, in other action on the casting couch…