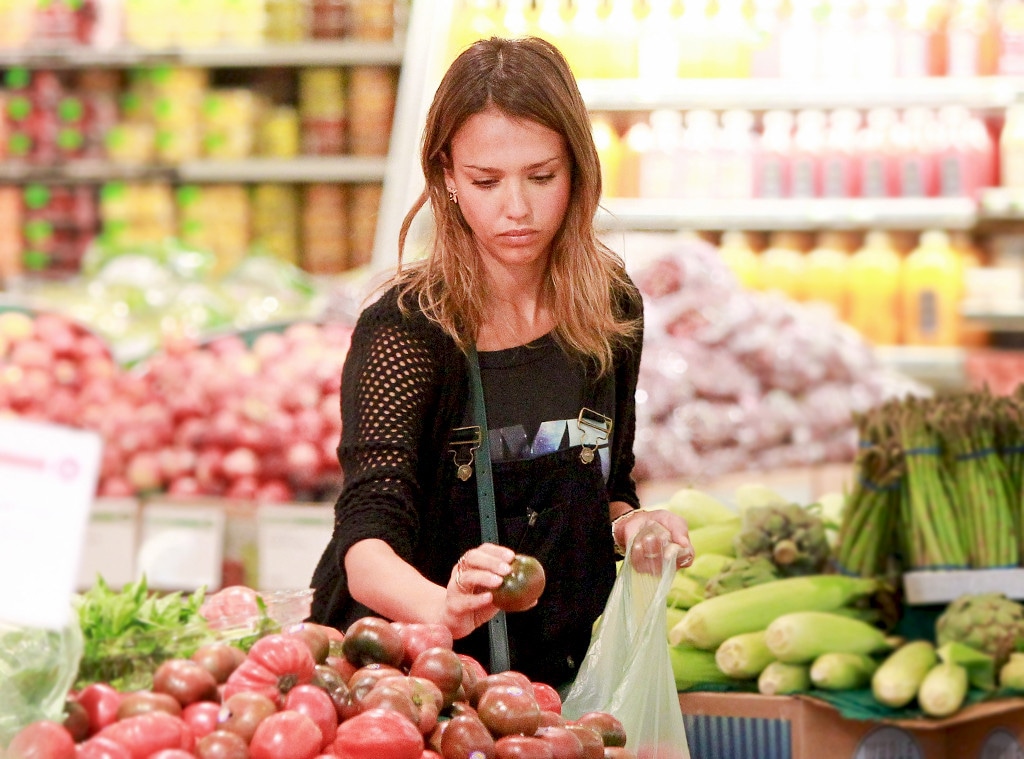 Bauer-Griffin/GC Images
Eating healthy can be expensive, but it doesn't have to be. 
Sure, there's the advice to stick to the outside aisles of the supermarket (a.k.a. the produce section) and avoid unnecessary processed goods like the plague. The problem is: Even if you're trying to stick to good-for-you foods, they ain't cheap. According to Jessica Alba and Kate Walsh's nutritionist Kelly LeVeque, you're on the right track by sticking to high-quality meats and organic fruits and veggies, but it all depends where you're shopping.
Stock Up On Frozen Greens: It's no secret that if you're eating healthy, the majority of your diet is going to be fruits and veggies. "Buy frozen veggies (like spinach and kale for smoothies). You get organic greens picked at peak freshness and they aren't going to go bad in your fridge," said Kelly. And good news: You can find organic frozen goods easily, at just about any supermarket.
Arrive Late to the Farmers' Market: For the freshest of local produce at a great price, head to the farmers' market. Want to pinch even more pennies? "Go at 1:30 p.m. (for the last 30 minutes) when most vendors are offering deals (like five vegetables for $5) on all the leftover and slightly bruised produce so they don't have to pack it up and take it back to the farm," suggested the expert.
Order Your Proteins Online: Another mainstay in a good diet? Protein. "Order your proteins online from places likes Vital Choice, Butcher Box or US Wellness Meats in bulk to save on high-quality proteins," divulged the pro. Wondering what you should be looking for? Wild salmon, grass-fed beef, bison, lamb, organic pasture-raised chicken and eggs with omega-3 all top Kelly's list of go-tos.
Not All Juices Are Created Equal: Don't waste your money on the "fresh" juices sold at the grocery story. "You might be surprised to learn many brands are pasteurized. You think you are purchasing it for the nutrients, vitamins and enzymes, but the enzymes are killed by pasteurization and vitamins and minerals degrade as it sits on the self," she said. In other words, don't stop drinking them. Just buy from your local juicer—they're still going to be expensive, but worth it.
Make Your Own Condiments: Condiments and prepared foods are a surefire way to jazz up your bland veggie dish, but they're not always healthy. And they can add up cost-wise, too. "If you're looking to save a little dough, whip up your own mayonnaise, nut butters and dressing," suggested Kelly. It's easier and cheaper than you think—and better yet, no processed ingredients.