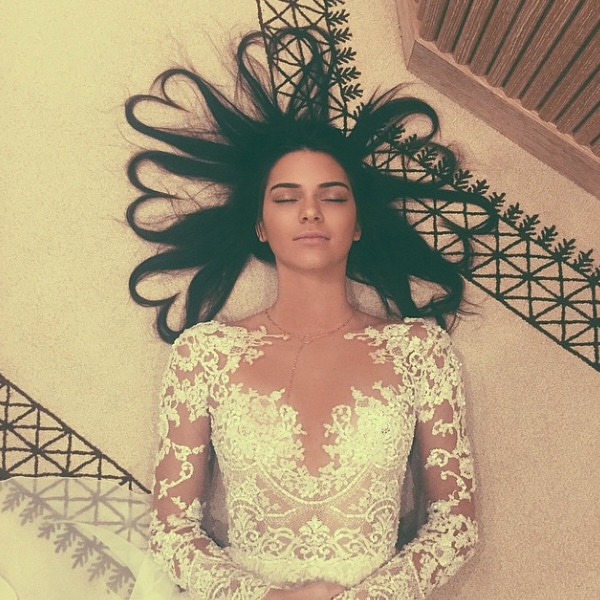 Instagram
You are not alone. Kendall Jenner's profile isn't showing up in our Instagram feed either.
On Sunday afternoon, fans of the Keeping Up With the Kardashians star had to do a double take when they were searching for the social media star.
No, your phone isn't having technical difficulties. And no, you don't need to restart your device's systems.
From all accounts, it appears the model is taking a break from the social media app.
When searching for Kendall Sunday evening, you may get a "sorry, this page isn't available" or "no posts yet" when you land on her profile.
While the reality star hasn't addressed the Instagram ghosting, fans are breathing a sigh of relief that her Twitter and Facebook accounts are up and running.
As the fan theories begin, we can't help but point out the simple fact that Kendall has enjoyed a digital detox here and there in the past.
"I definitely have close friends, and even some family members, who are so connected to their phone and can't get off of it," she previously told Allure before describing a vacation where family members weren't experiencing the beauty of their surroundings because of the devices. "That was the moment it kind of clicked for me. And I didn't like it. So sometimes I delete Instagram or Twitter or Snapchat off my phone for a couple days."
At the same time, Kendall has one of the most popular celebrity accounts. Need proof? One post earned more likes than any other in 2015. More than three million people approved of a picture showing Kendall lying down with her hair spread out into hearts.
If that wasn't enough, the E! star's Throwback Thursday picture was the most liked #TBT of 2015.
In other words, people really enjoy keeping up with Kendall's page. Will it be back up soon? We're crossing our fingers.