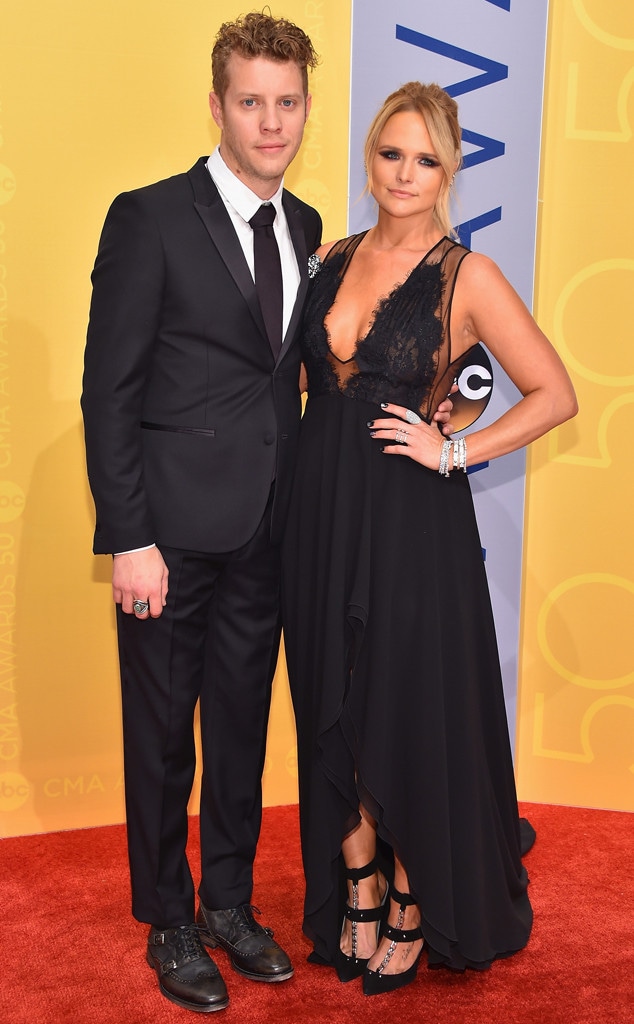 Michael Loccisano/Getty Images
Anderson East is head over heels for Miranda Lambert! 
A source tells E! News exclusively that the country crooner has his sights set on marrying his girlfriend of nearly a year. "If it was up to Anderson he would marry Miranda today!" our insider reveals, adding that the couple's friends and family think it's "just a matter of time" before he pops the question. 
Miranda, who was previously married to country music star Blake Shelton, recently celebrated her 33rd birthday, and as a source tells us, Anderson pulled out all the stops for his leading lady. In fact, the 28-year-old threw a "special celebration" on behalf of the "Vice" songstress and gave her a few "very thoughtful" gifts. 
As for what makes their relationship work so well, our insider says it's just in East's nature to treat Lambert like the princess she is. 
Anderson is a "really sweet," "sentimental" guy, the source explains. "Even when it's not her birthday he spoils her in his way. He tells Miranda all the time how pretty and amazing she is and how he is lucky to have her as his lady," the insider adds to E! News. 
This aww-inducing development in the pair's path to wedding bells falls in line with what another source told us in October about Lambert's aspirations. "She wants to get married again and have children soon," E! News learned exclusively. "That has been an open conversation between her and Anderson. He wants the same."
The insider continued, "Miranda is very happy with Anderson. They have gotten very close. Her friends think this is the guy for her."
Hey, if Anderson treats every day like it's her birthday, we totally agree.