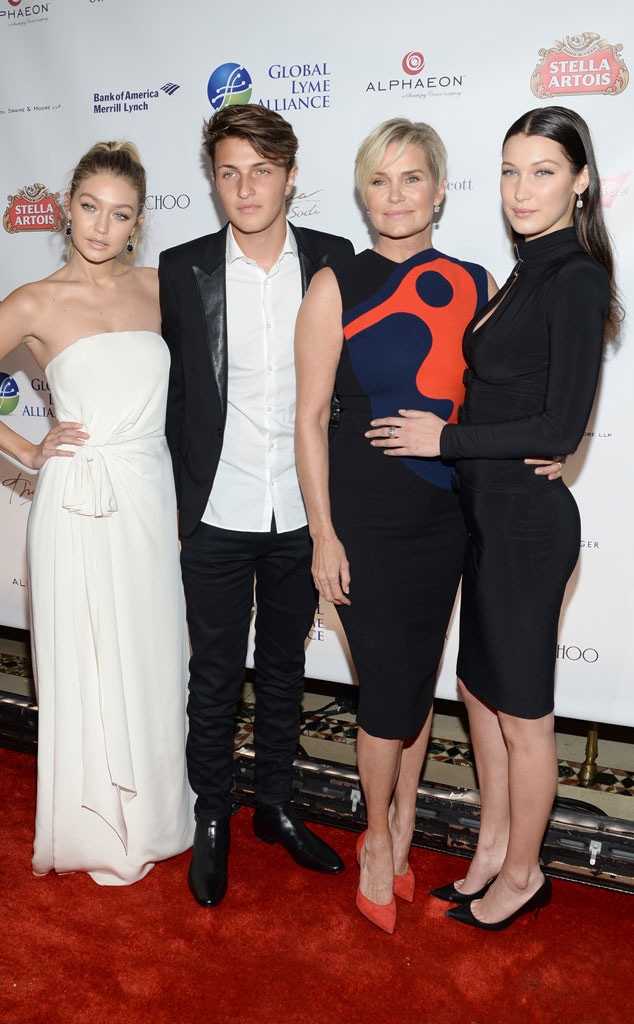 Evan Agostini/Invision/AP
Yolanda Hadid may have raised a modeling dynasty, but there was a time when the former supermodel stopped her famous daughters from stepping onto the runway. 
"I've shot my children since they were born. I always dressed them up, shot them at the barn on the horses," the former reality star said on Australia's Today Extra. "I was always very strict about the fact that I never wanted them to really work until they're 18 years old...I really didn't want anybody judging them on the way that they look."
Now at 20 and 21 years old, Bella Hadid and Gigi Hadid are full-fledged international supermodels, appearing in campaigns and on runways for Maybelline, Givenchy, Balmain and Victoria's Secret—but only after fulfilling their mother's wish and graduating high school. 
Dimitrios Kambouris/Getty Images for Global Lyme Alliance
While her children are taken care of, Yolanda still faces her own personal battles with Lyme disease, which she was diagnosed with four years ago. 
"I couldn't read, I couldn't write, I couldn't stand in bright lights," she recalled during an interview with Australia's Channel Nine A Current Affair. "I couldn't watch TV because of the sound."
Though she revealed to People this year that she's "80 percent better," it was the desire to survive for her children that pulled her through the debilitating and cureless disease. 
"Life took me to my knees," she said during the interview. "I was praying and begging to stay alive one more day for my children."