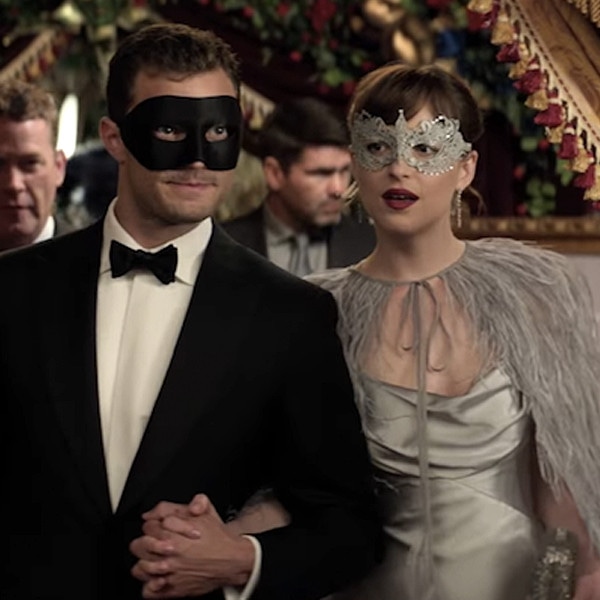 Universal Pictures
It looks like Fifty Shades Darker has dodged the NC-17 rating, much like the first flick Fifty Shades of Grey.
The highly anticipated sequel of the blockbuster hit has just been given an R rating for, well, "strong erotic sexual content, some graphic nudity and language," according to the MPAA issued statement.
The upcoming flick will see Dakota Johnson and Jamie Dornan return to the big screen once again as Anastasia Steele and Christian Grey.
Eric Johnson, Bella Heathcote, Luke Grimes, Marcia Gay Harden, Robin Lee, Hugh Dancy, Rita Ora, Elena Lincoln, Kim Basinger, Fay Masterson and Eloise Mumford are all also signed on for the film.
Fifty Shades Darker is slated for a Feb. 10, 2017 release date, making it just a few days shy of the first film's Valentine's Day weekend debut.
Michael De Luca, Dana Brunetti and author E.L. James have all retuned to serve as producers.
Back in early September, the first trailer for the movie was released and teased everything from masquerade parties, steamy sex scenes and fireworks (figuratively and literally).
And while the first trailer for Fifty Shades of Grey featured a scaled back, haunting acoustic version of Beyoncé's "Crazy in Love"—sung by the Grammy winner herself—this time around fans were treated to Miguel laying down the tracks to the famous single.
(E! and Focus Features are both members of the NBCUniversal family.)