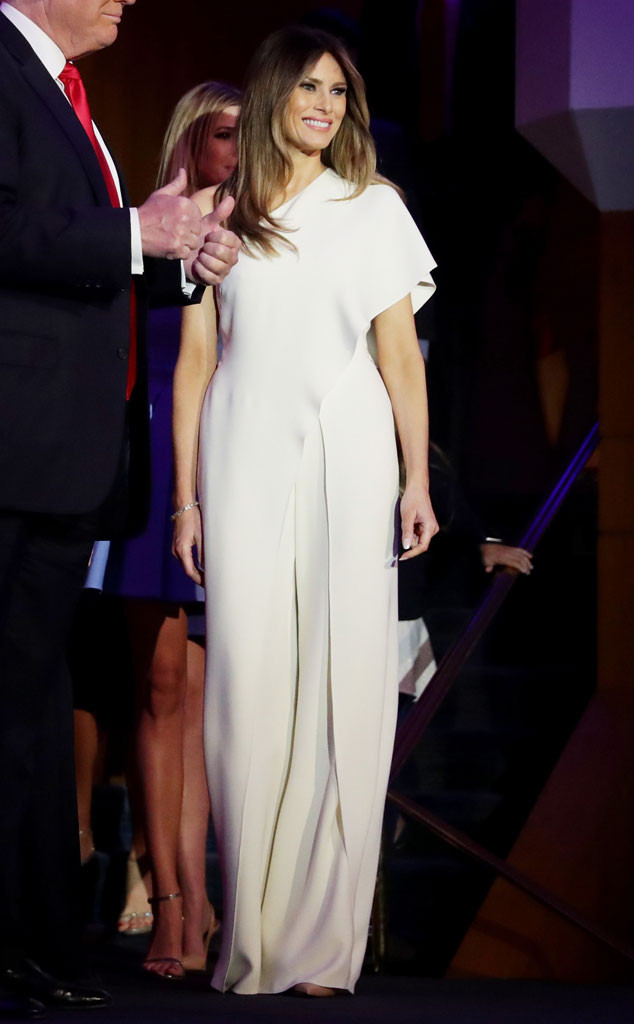 Chip Somodevilla/Getty Images
While her husband was busy making history, Melania Trump was making a statement—a fashion statement.
On Election Day in New York City, the Slovene American future First Lady took the stage at the midtown New York Hilton Hotel draped in a white jumpsuit by American designer Ralph Lauren. The Italian-made silk asymmetrical one piece featured a single flutter sleeve and retails for $3,990.
The former model kept the rest of her evening look bare save for a bangle and ring while her hair framed her face and shoulders in one of her signature soft blowouts.