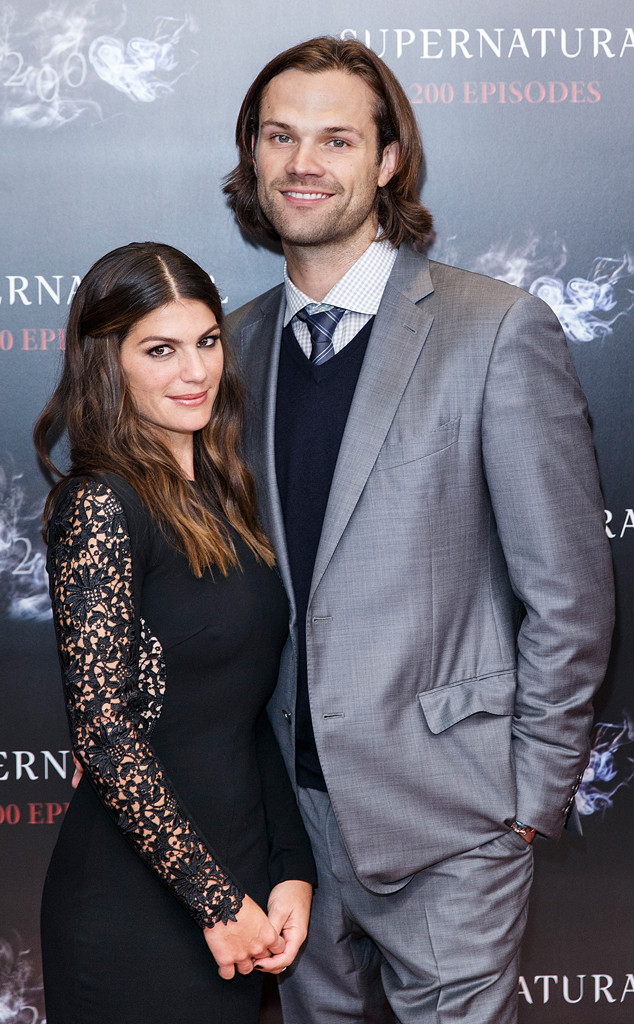 Andrew Chin/Getty Images
Congratulations are in order!
Jared Padalecki and his wife Genevieve Cortese are expecting their third child. The Gilmore Girls actor announced the news on Live! With Kelly Monday morning. "I'm a father of two now about to be a father of three in March," he spilled.
His wife, who also doubles as his Supernatural co-star, was waiting backstage with an ear-to-ear grin on her face.
The couple's newborn will join big brothers Tom, 4, and Shepherd, 2. But there must be something in the Supernatural air because Jared's co-star Jensen Ackles also announced that he and his wife are expecting twins. They're already parents to a three-year-old daughter named Justice.