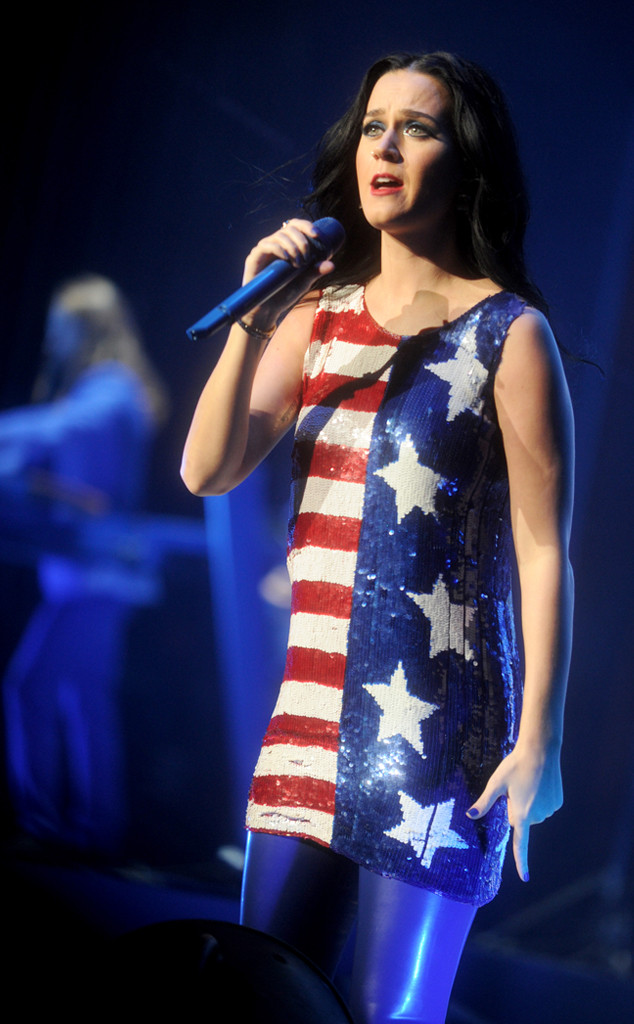 Dennis Van Tine/Sipa USA via AP Images
It's the final countdown!
There's approximately 48 hours left in the presidential race, and Katy Perryis doing her part in encouraging voters to hit the pools come Nov. 8. The pop sensation took the stage in Philadelphia Saturday evening, where she performed her hit song "Roar" in support of Hillary Clinton.
Perry rocked her finest patriotic garb, a sequined red, white and blue American Flag dress paired with electric blue leggings and a matching coat with "I'm with Madam President" scrolled on the back.
Ahead of joining the Democratic nominee, Perry walked out to Janet Jackson's "Nasty Woman," a tongue-in-cheek nod to the now-viral comments Donald Trumpmade to Clinton during the presidential debates.