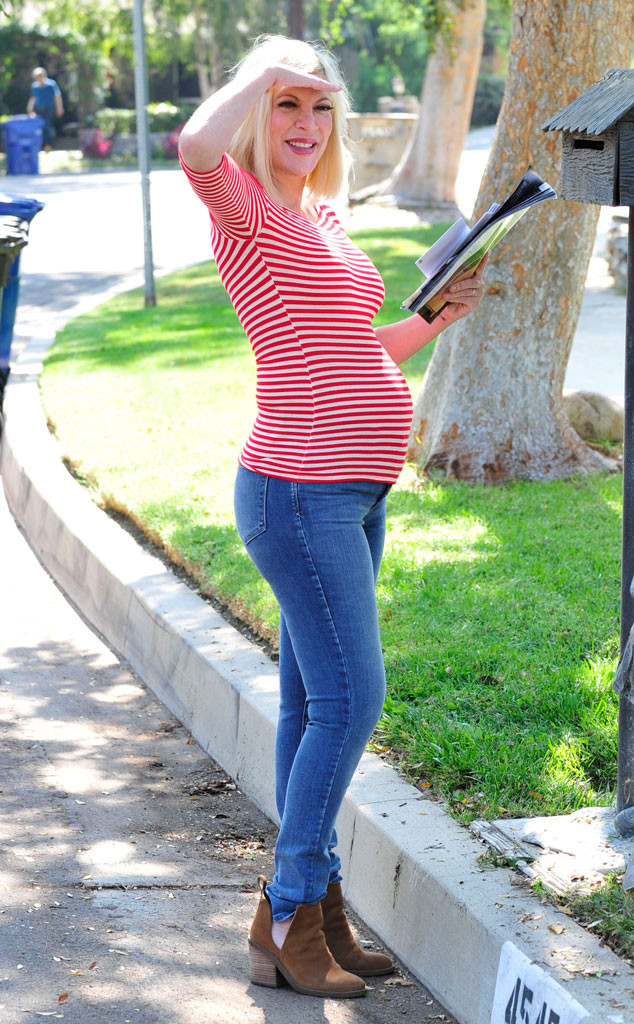 Sophie Fritz/startraksphoto.com
It looks like Tori Spelling's financial troubles are not behind her.
The actress, who has been in legal trouble with American Express before, got hit with another lawsuit from the financial corporation over unpaid credit card debt.
The court documents, which were filed Monday in a Los Angeles Superior Court and obtained by E! News, state that Spelling has failed to pay $87,594.55 in fees on one of her American Express platinum credit cards.
A copy of the card statement from AmEx was included in the documents as Exhibit A, showing that the remaining balance was unpaid with a closing date of April 27, 2016. The statement also reveals that the account was canceled.