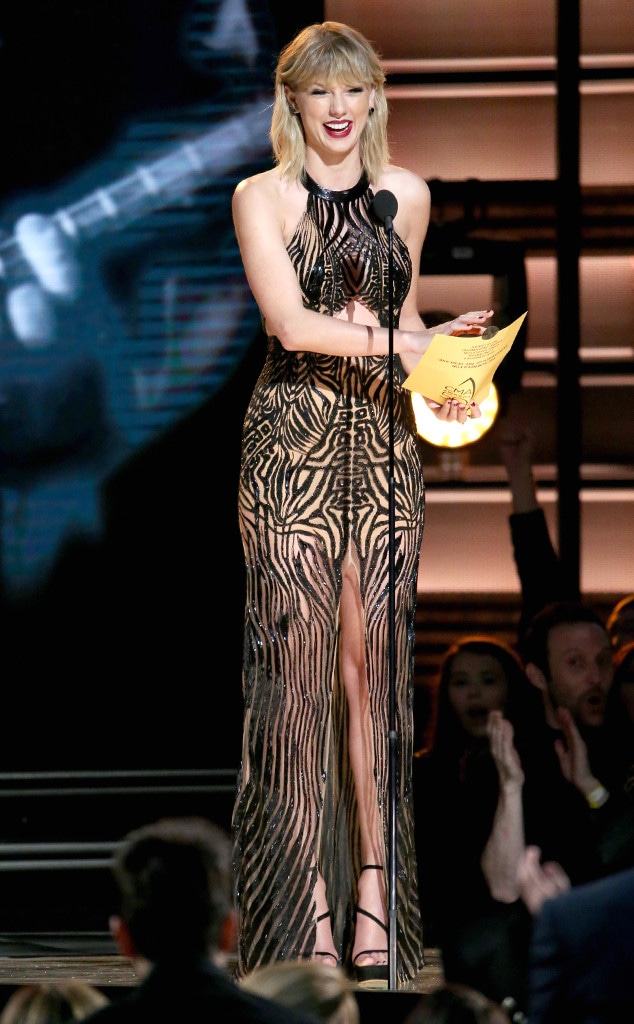 Terry Wyatt/WireImage
This year's Country Music Association Awards were jam-packed with star-studded surprises!
Case in point, not only did Beyoncé take the stage to perform, but Taylor Swift made an appearance at the 50th annual award show.
The singer previously took home the coveted Entertainer of the Year Award twice, so it makes perfect sense that the award-winning singer presented the trophy for this year's recipient. 
Back in 2009, that exciting year that she nabbed the trophy for the first time, she also won Album of the Year for Fearless and the Video of the Year Award for "Love Story."
During her memorable acceptance speech, T.Swift fought back tears as she told the audience, "I will never forget this moment because in this moment, everything that I have ever wanted has just happened to me."
Watch:
Little Big Town "Feel Special" for Taylor Swift Hit
She continued, "I would like to call up the musicians who stand up on that stage every single day with me."
Tonight's big show, which was once again co-hosted by Carrie Underwood and Brad Paisley, featured every single recipient of the prestigious honor as a tribute to the 50 years that the country music show has been running.
Clearly, the 2016 CMAs were a night that Nashville won't soon forget!