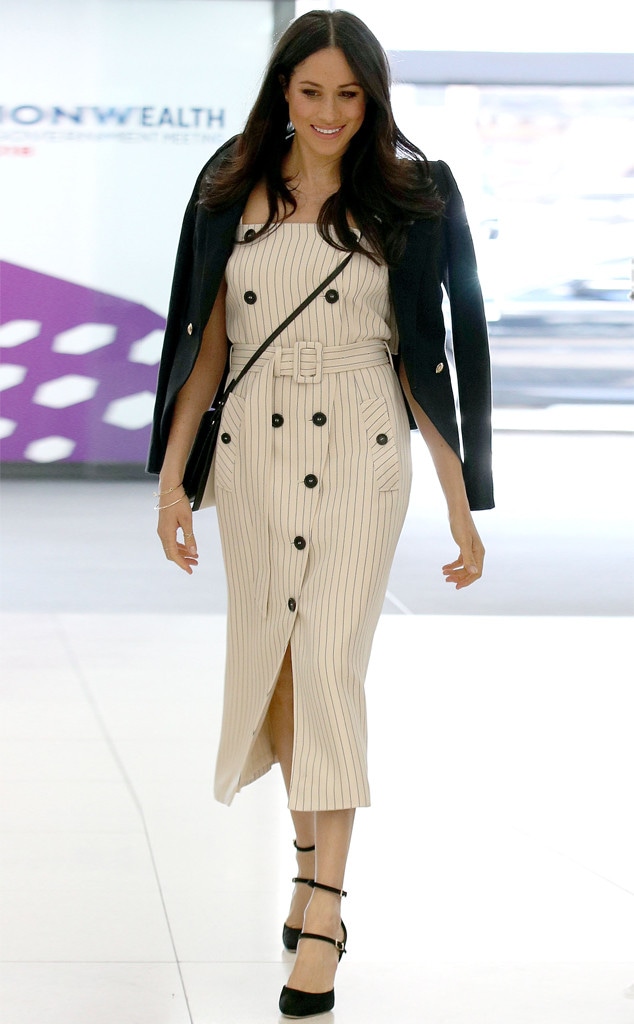 Frank Augstein/AP/REX/Shutterstock
If there was a high school superlative for Most Likely to Date a Prince, Meghan Markle may have been the perfect choice.
While many now know the Suits star as Prince Harry's new girlfriend, the actress was once just an ordinary student attending Immaculate Heart High School in Los Angeles.
See here for yearbook photos of Meghan from when she attended the all-girls school. Described as the "classy girl," fans can see the student in her school uniform as she poses with girlfriends and in a group shot for the Genesian Club.
As we now know today, Meghan went on to become an actress, blogger, philanthropist and a woman who has left quite the impression on Prince Harry.
Frank Augstein/AP/REX/Shutterstock
Frank Augstein/AP/REX/Shutterstock
"It wouldn't surprise me if he's already thinking about engagement just because that's where his head goes but that's not where the relationship is at right now," a source previously shared with E! News. "It is serious though. Meghan would say it's serious too, both of them do think that way."
As the private romance carries on, E! News is also learning more about the 35-year-old. As it turns out, the actress is a serious foodie.
"Every city you go to, she'll know the best places to eat. That's why she started her blog," an insider shared with E! News. "She started it while she was doing Suits because people kept asking her for recommendations on things."
Our insider added, "She's very friendly with a lot of chefs, she has a lot on speed dial. She loves food and loves to travel."
Perhaps it's just another reason why Prince Harry is receiving so much support on the relationship including approval from Prince Charles.
"Overall, she's a very sweet person and a cool, down-to-earth girl," our insider explained. "I've never heard anyone say a bad word about her."
—Reporting by Beth Sobol