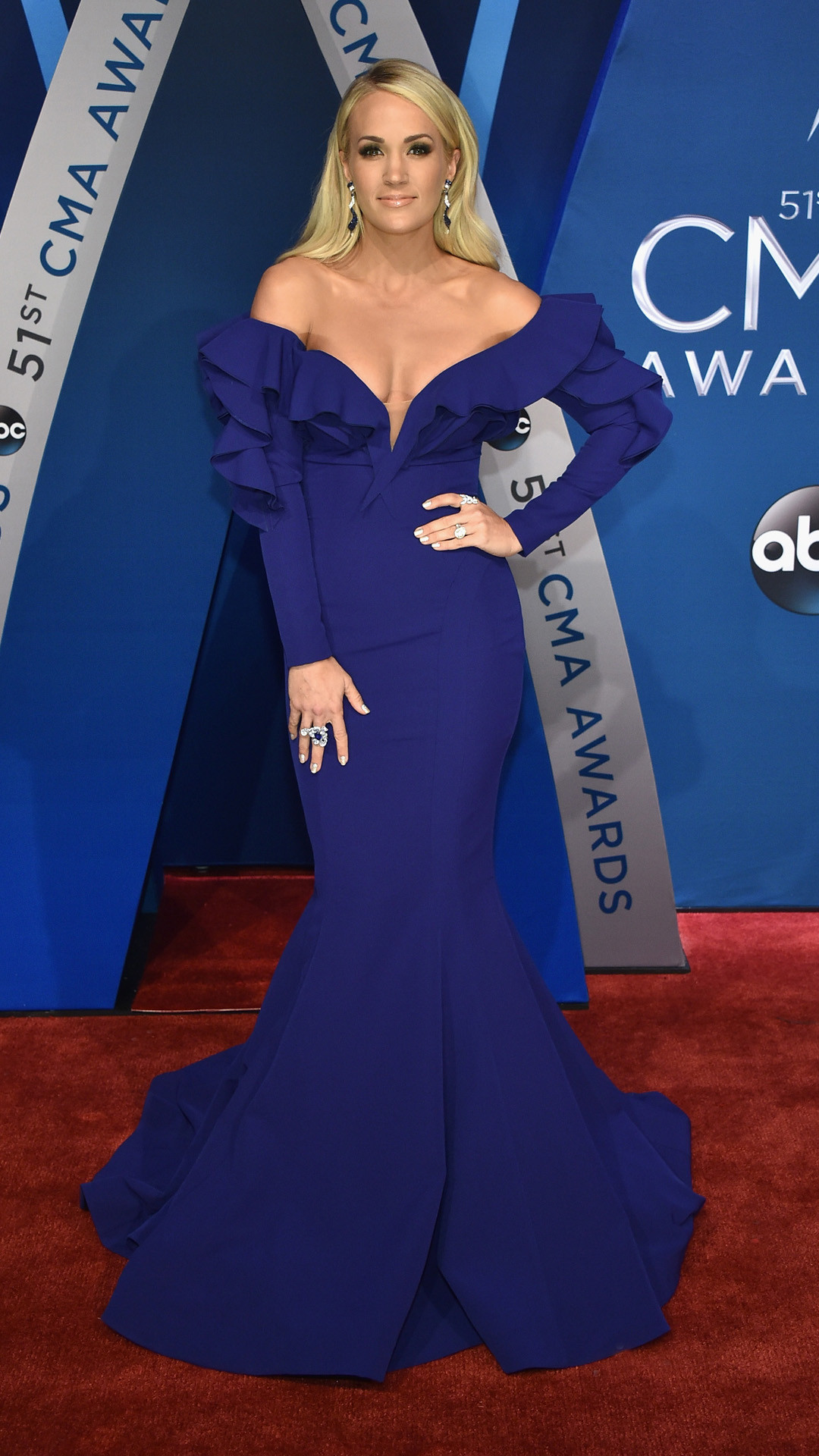 John Shearer/WireImage
Do you at least partly tune into the CMA Awards to witness Carrie Underwood's remarkable outfit changes? If so, you've come to the right place!
Tonight is the 51st anniversary of country music's biggest night and the singer is co-hosting for the 10th (!!) time alongside Brad Paisley. Aside from the country star power and uplifting performances, Underwood's stage style has become one of the most captivating parts of the evening—and this year is no exception.
Fans are anxious to see how Underwood will top the 2016 CMAs, making 12 wardrobe changes as she transitioned from her princess-appropriate ballgown on the red carpet to the bejeweled halter dress she wore while paying tribute to Willie Nelson Lifetime Achievement Award winner Dolly Parton.