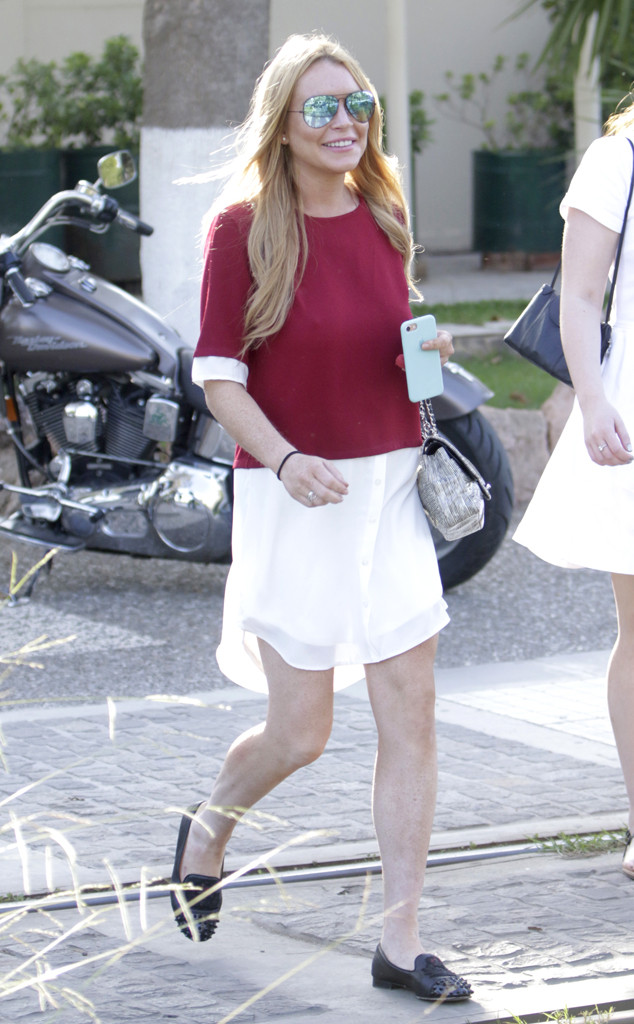 FameFlynet
UPDATE: Lindsay Lohan explained her accent to the Daily Mail: "It's a mixture of most of the languages I can understand or am trying to learn," she said. "I've been learning different languages since I was a child. I'm fluent in English and French, can understand Russian and am learning Turkish, Italian and Arabic."
________________________________
Lindsay Lohan once played a British girl in the hit movie The Parent Trap, but it appears the American-born actress has developed a strange accent.
Lohan was in Athens talking to reporters and seemed to adopt an accent that sounded like a combination of countries. There's really no saying what type of accent it was, but people certainly noticed. "I can't stop watching. It's kinda Irish, kinda ambiguous Euro, w a dash of Aussie," tweeted one follower.
"lmao thats kind of russia meets irish lindsay lohan," noted another.
LiLo took to Twitter to address the accent attention:
Oddly enough, Lohan isn't the first person to be mocked for suddenly taking on a new accent. In 2007, singer Joss Stone was mocked after an appearance at the Brit Awards because her accent went from West Country to "some sort of transatlantic drawl."
After marrying British director Guy Ritchie and moving to London, Madonna also adopted a British accent much but used it only while in the U.K., much to the confusion of her fans. She drew major criticism when she announced the winner of the Turner prize in a British accent in 2001. Her spokeswoman at the time, Liz Rosenberg, issued a statement explaining Madonna's sudden change.
"She does naturally pick up on languages and sounds of people around her. It's certainly not meant as an effect," she wrote in an email. "When she's back in New York for a while, she gets right into the New Yawk sound."
Even Gwyneth Paltrow came under fire when she started speaking in a British accent in real life after portraying characters in movies that required one. In response, Paltrow made fun of herself while hosting a 1999 episode of Saturday Night Live and talked in a British accent during the monologue. Cast members sitting in the audience continuously asked her where she was from in the U.K. and Paltrow hilariously tried to dodge the questions.
Do you know of any other stars who've adopted accents? Sound off below!