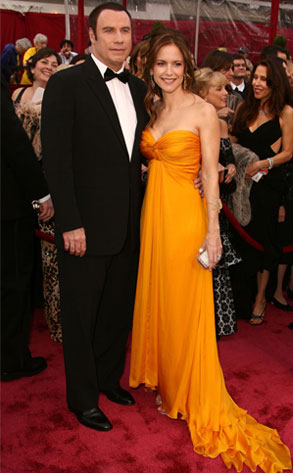 Steve Granitz/WireImage.com
A Bahamas lawmaker resigned Saturday morning after being charged in an alleged plot to extort $25 million from a grieving John Travolta.
Sen. Pleasant Bridgewater was one of three suspects detained in the alleged extortion attempt. She was formally charged Friday afternoon with abetment to extort and conspiracy to extort, and then released on $40,000 bail.
Bridgewater says she is innocent but decided to resign to focus on fighting the charges.
Ambulance driver Tarino Lightbourne, meanwhile, remains in custody and, per a police statement, is cooperating with the investigation. He is being held on suspicion of attempted extortion but has not been charged.
Travolta family friend and current member of parliament Obie Wilchcombe was released on his own recognizance pending further investigation. He says it was "outright foolish" that he's suspected of any wrongdoing.