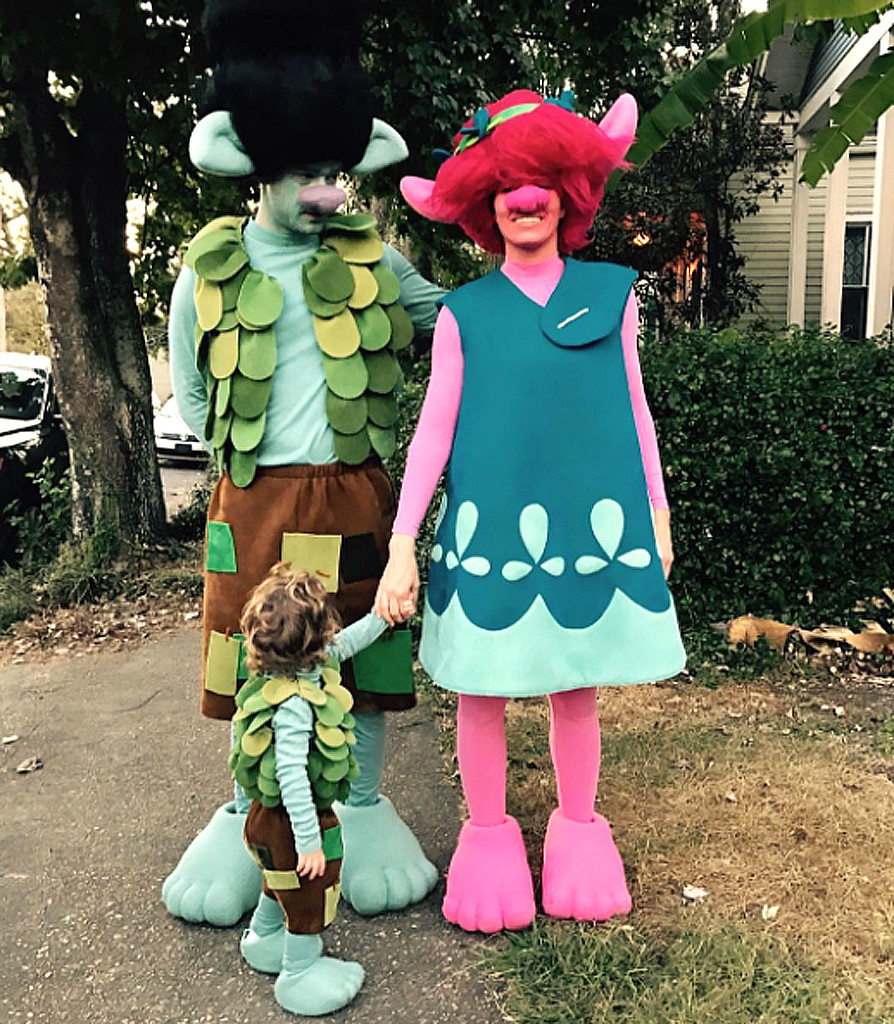 Instagram
OK, it's a wrap. Cancel whatever you had planned for tonight, because it's not gonna be good enough.
Justin Timberlake, Jessica Biel and their 18-month-old son Silas got all decked out to go trick or treating tonight, and proved that they basically won Halloween 2016. Not only are their costumes extremely legit and detailed, but the famous trio dressed up as characters from Timberlake's upcoming Trolls movie!
We see you with that self-promotion, JT.
"When you make your whole family dress up as the characters from the movie you're in but your wife secretly loves it and your son won't keep his troll wig on...," Timberlake captioned the photo of them walking down the street together.
"Shoutout to @jessicabiel #2BranchsandaPoppy #Trolls #didIuseaholidayforselfpromo Happy Halloween, everybody!!!!"