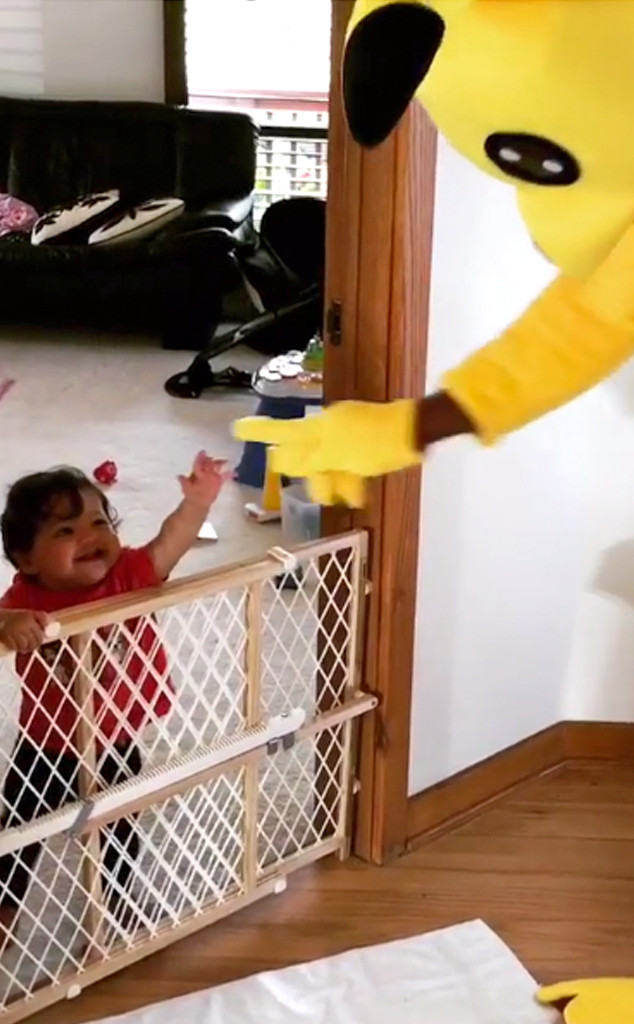 Instagram
Little Jasmine Johnson is having the best Halloween.
Dwayne Johnson and Lauren Hashian's 10-month-old daughter got a treat far better than candy today when her 6-foot-5 dad donned a yellow Pikachu costume and danced to "Juju On That Beat" until...well, he may still be dancing.
"Pikachu is baby Jasmine's FAVORITE character. So for Halloween me and @laurenhashianofficial decided the real life Pikachu was gonna come to the house for a visit," the Central Intelligence star captioned the video on Instagram.
Sure enough, Jasmine certainly seemed to be enjoying herself, as she giggled and wiggled along to the music.
Alas, the sturdy Rock was crumbling a little.