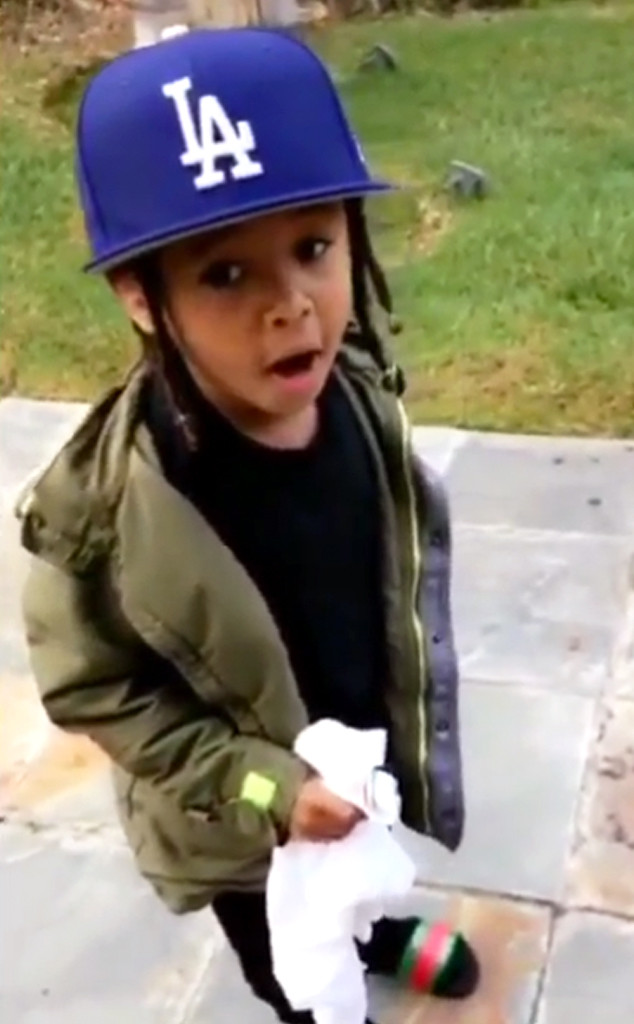 Instagram
Look who's reached superhero status in King Cairo's eyes!
As he and his mom were busy putting together his Halloween costume for today, Blac Chyna's son decided he didn't want to be "Ferrari Man" (he's a member of the Marvel Universe, right?) after all, and instead wanted to be none other than his future step-dad, Rob Kardashian.
"Why do you want to be Rob for Halloween?" Chyna asks the 4-year-old, who had two Ferrari-themed birthday parties just a couple weeks ago, in a video she shared on Instagram this morning.
"'Cause I like him," King said sweetly.
"'Cause you like him? Awww..." Chyna reacted, basically echoing anyone who watches this video.