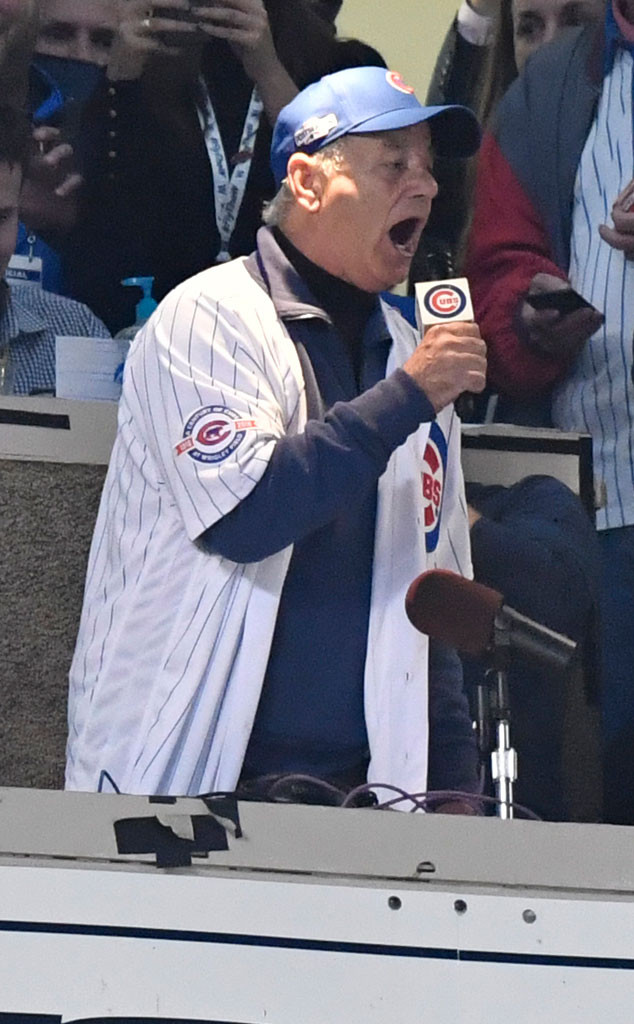 Patrick Gorski/Icon Sportswire via Getty Images
Bill Murray is giving the world some of his greatest performances during the MLB World Series.
A Chicago Cubs superfan, the Ghostbusters star has been showing off his excitement during the games in order to get his favorite team in the spirit. During game three, Murray enthusiastically sang "Take Me Out to the Ball Game" during the seventh inning stretch, breathing back life into a losing game for the Cubs.
But Sunday night Murray couldn't contain his excitement after the Cubs defeated the Cleveland Indians. During a post-game interview, Murray was spotted in the background flexing his muscles and showing off the C on his arm. Viewers noticed Murray almost instantly and made the footage of him showing his team spirit go viral.
ILM's Todd Vaziri posted the footage on Twitter and dubbed the A-list actor a "scene stealer."