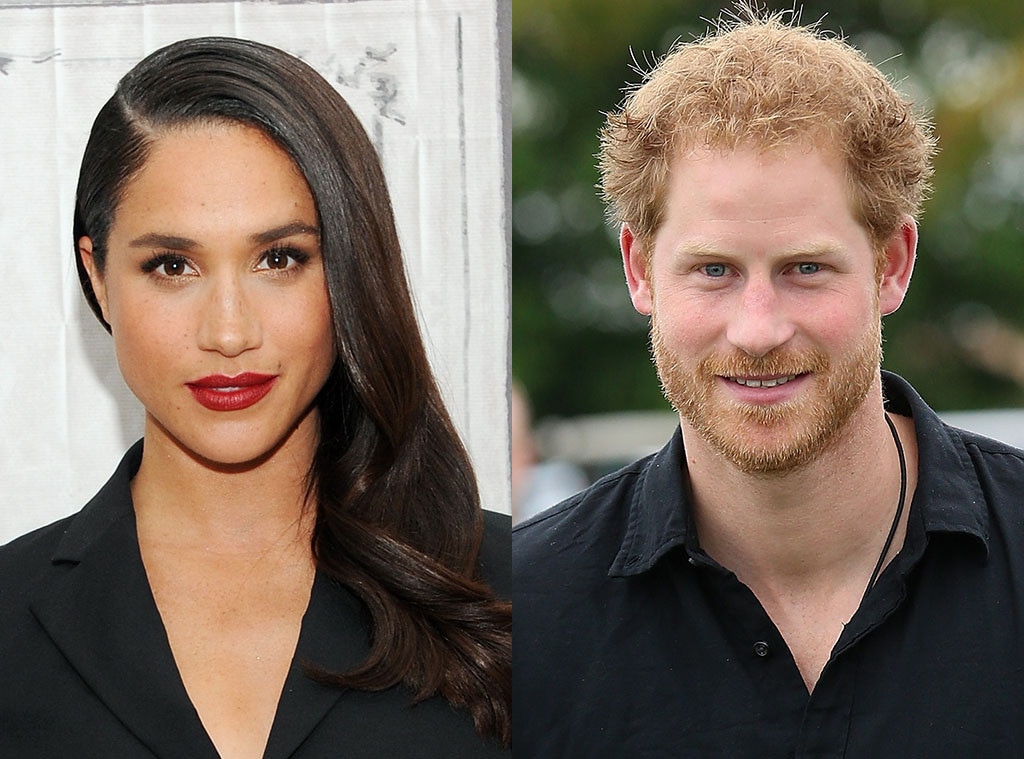 Getty Images
One of England's most famous faces may have just found an American girlfriend.
Many royal family watchers started their Sunday with a new report claiming Prince Harry is dating actress Meghan Markle. E! News confirmed the two are an item, and that they've managed to keep it a secret for some time.
"He's happier than he's been for many years," a source close to the Prince shared with the Sunday Express. "He's in a very relaxed period of his life and Meghan has come along at the right time. They are taking each week as it comes and just enjoying each other's company but it's fair to say that they love seeing each other and there's a definite chemistry between them."
While the Suits star has yet to comment on the romance rumors and the Palace doesn't comment on private matters, many fans are curious to learn a little more about this new girl who may be making Prince Harry one happy man.
We did some digging and here's what we've learned about this special lady.
Big and Small Screen Vet: While most viewers will recognize Meghan from her role as Rachel Zane in the USA Network series Suits, the actress has also appeared in movies including Horrible Bosses and Remember Me. She also has her own website where she gets to find some peace away from any red carpet. "What I do for a living is say someone else's words believably," she once shared with Ebony. "Now I get to say my own words and I try to remain authentic in it and in the way I live my life."
Power of Bracelets: To further fuel the romance speculation, Meghan was spotted on Instagram wearing beaded bracelets that are very similar to the ones Prince Harry has worn. And yes, some on the Internet have developed a theory that they were a gift from the royal family member. "#TBT to my solo trip to @sfhmembers," she captioned the photo. "#treatyourself #UK #sohohouse #farmhouse."
Love for London: While Prince Harry is always on the go and traveling around the world, it appears that Meghan certainly likes visiting London. This past summer, the actress shared photos on Instagram from her trips across the country.
Namaste: With such a busy schedule that often takes her far away from Los Angeles, Meghan has developed a method to remaining calm as she carries on. "I love Russell Simmons' Meditation Made Simple app. It easily encourages you to quiet your mind," she shared with Ebony. "From a practical sense, I've learned to vacate on a plane, which is huge because I travel so much…At this point of my life, everything I'm doing I'm really passionate about. So even when it's exhausting, I still enjoy it because it's purpose driven."
Feeling Good and Doing Good: Similar to Prince Harry, Meghan has an interest in foreign relations and helping those less fortunate than her. And while some may question how you can be both an actress and humanitarian, Meghan has an answer. "My mother raised me to be a global citizen, with eyes open to sometimes harsh realities," she wrote on her site. "'Don't look scared, flower,' she said. 'Be aware, but don't be afraid.'"