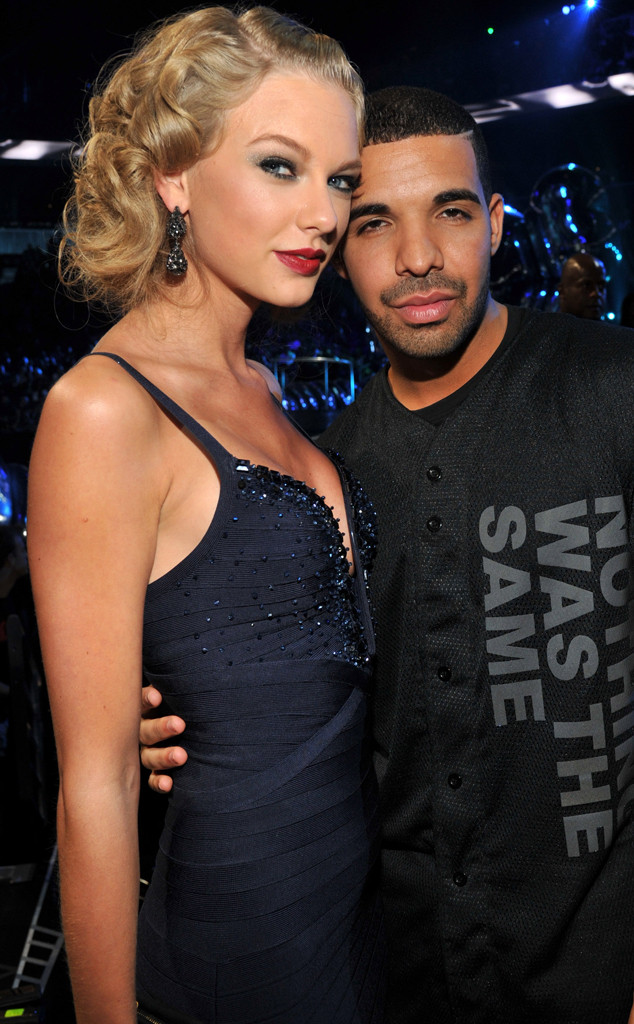 Kevin Mazur/WireImage for MTV
The internet is alive and well today. In the latest shipping saga to hit Twitter, people are flipping the freak out over a rumor that Drakeand Taylor Swift might be dating. Despite the fact that it is still just a rumor, fans were geeking out so hard; it started to trend on Twitter.
The vast majority of people are not pleased in any way, shape or form about the potential new couple, but, even through the flames, a few diehard #Drifties have emerged. BTW, Drifties (aka fans who ship Tay and Drake) = Swifties + Drake. It's brilliant. Anyhoo, Twitter has been mostly a sea of savages today with all the memes you'd expect to see in a trash fire like this.