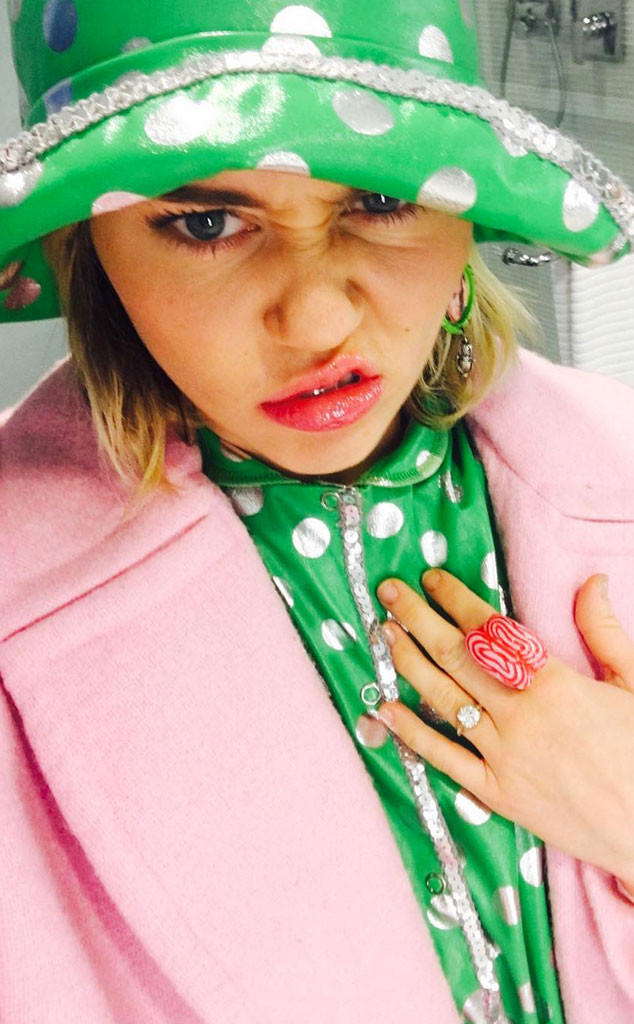 Instagram
It's not her usual style, but if the ring fits...
Instead of Ellen DeGeneres' host chair, Miley Cyrus sat down in the guest seat Thursday to talk The Voice, the election and the ring.
"There is a photo that got a lot of attention of your engagement ring," Ellen began, referring to her diamond sparkler from Liam Hemsworth that she first accepted in 2012. The couple broke off the engagement a year later. "Are you wearing it right now?"
The 23-year-old did have it on and has worn it in photos on Instagram—an initial signal to fans that their broken engagement was suddenly back on after more than two years apart. E! News confirmed in January that their plans to wed had officially resumed.