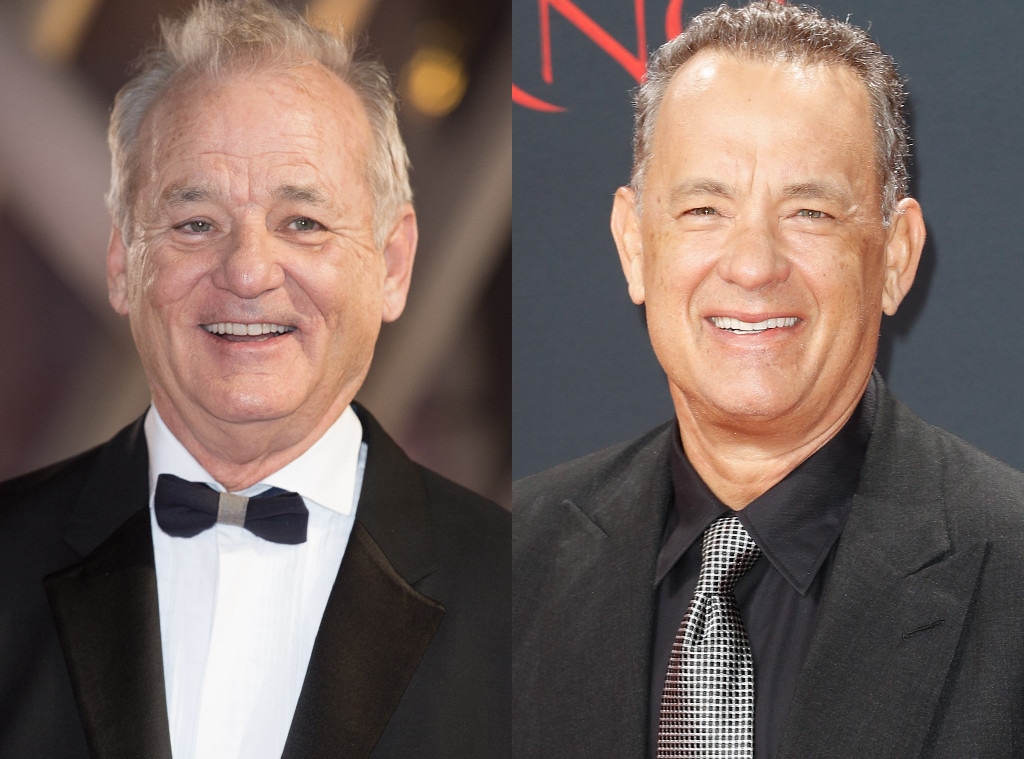 Franziska Krug/Getty Images; Dominique Charriau/WireImage
Last year, there was a viral debate over a dress. This year, it's over Bill Murray and Tom Hanks. 
Apparently, the actors share such a resemblance that people can't figure out which one appears in this hilarious photo of a crying baby. Spoiler alert: it's Bill Murray. 
The image was originally shared on the Facebook page, "Reasons My Son Is Crying," in 2013 by mom Laura DiMichele-Ross. In the shot, Murray is sporting an orange jacket while holding the sobbing child at a golf competition in Scotland.
Laura is also featured in the photo, smiling nearby. "It's totally Bill," she commented on Facebook. "I can vouch cause I'm the one in the photo with the massive grin thinking 'oh my god this is going to be an awesome photo!'"
Though baby Alexander's mother insisted the man pictured is indeed Bill Murray, her assurance has not been enough to quell the Internet's growing shock. 
"Is that Bill Murray? It looks like Tom Hanks," one Facebook user commented. "Totally thought that was Tom Hanks..." another echoed. 
While the post is three years old, the photo has recently erupted into viral fame akin to its cocktail dress predecessor. As the internet continues to ponder the identity of the man pictured, Alexander's future girlfriend will definitely have to pass this test. 
"It's already going to be the first picture we show future girlfriends," Laura commented on the photo. "If they don't know who Bill Murray is they're out the door."
Which side of this debate are you on? Sound off in the comments!