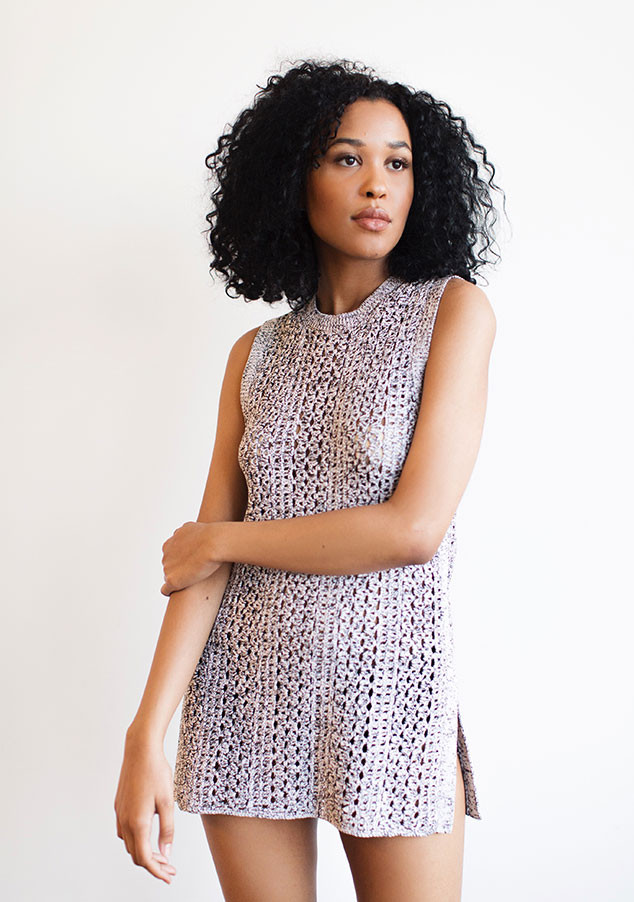 Lauren Cowart Photography
Just like that, Lamar Odom's only daughter is all grown up and ready to strike a pose.
Destiny Odom recently took on her first photo shoot, posing against a white background in a simple knit sweater. Photographer Lauren Cowart recalled taking the chic shots for the aspiring model's portfolio.  
"This photo was taken at the end of May in DUMBO [in Brooklyn]," the photographer told E! News. "The shoot was a collaboration with makeup artist Anna Loeschner and stylist Anastasia Walker. We shot five different looks over the course of the evening, with the goal of creating a versatile set of images for Destiny's budding portfolio." 
Lauren Cowart Photography
Lauren Cowart Photography
"It was Destiny's first photo shoot ever, and she and I got in contact through a close colleague of mine, Rhianna Avery, who is a model scout. Her mother, Liza, connected with Rhianna and set us up to do her first-ever test shoot," Cowart continued. 
While it may have been her first foray into modeling, the photographer had only compliments for the teen. 
Lauren Cowart Photography
"Destiny is an absolute natural in front of the camera. She is stunning in person, very tall and just gorgeous," Cowart described. "I was so impressed with her professionalism and we were all just so thrilled to be a part of her first ever photo shoot. I'm so excited to see how she grows, because she's already at a really great starting point."
With her portfolio coming together, Odom is now on the hunt for a job in the Big Apple. "It is my understanding that she is pursuing modeling and is seeking agency representation in NYC!" Cowart added. 
In the meantime, she's making her famous dad proud. "My baby girl," Lamar tweeted with the photo—and a heart. 
—Reporting by Holly Passalaqua