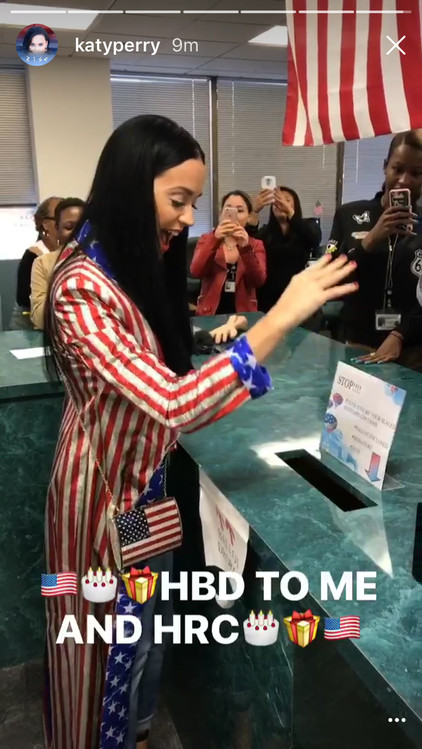 Instagram Story
Bacon cake, an early ballot and a fuzzy vagina? Sounds like one helluva birthday!
That seemed to sum up Katy Perry's big day, according to her Instagram story. The singer, who turned 32 years old today, had quite the festive, patriotic and X-rated celebration.
Through various photos and videos, Katy shared the journey of her birthday with fans, beginning with a massage and some bacon cake for breakfast. BACON. CAKE. Take a moment to let that sink in. OK, let's move on.
As part of her gifts, Perry was given a Goddess Box, which included a "fuzzy vagina." Yes, we're being serious. Yes, there's a photo of it. Yes, it might make you uncomfortable, but it's also kinda great.