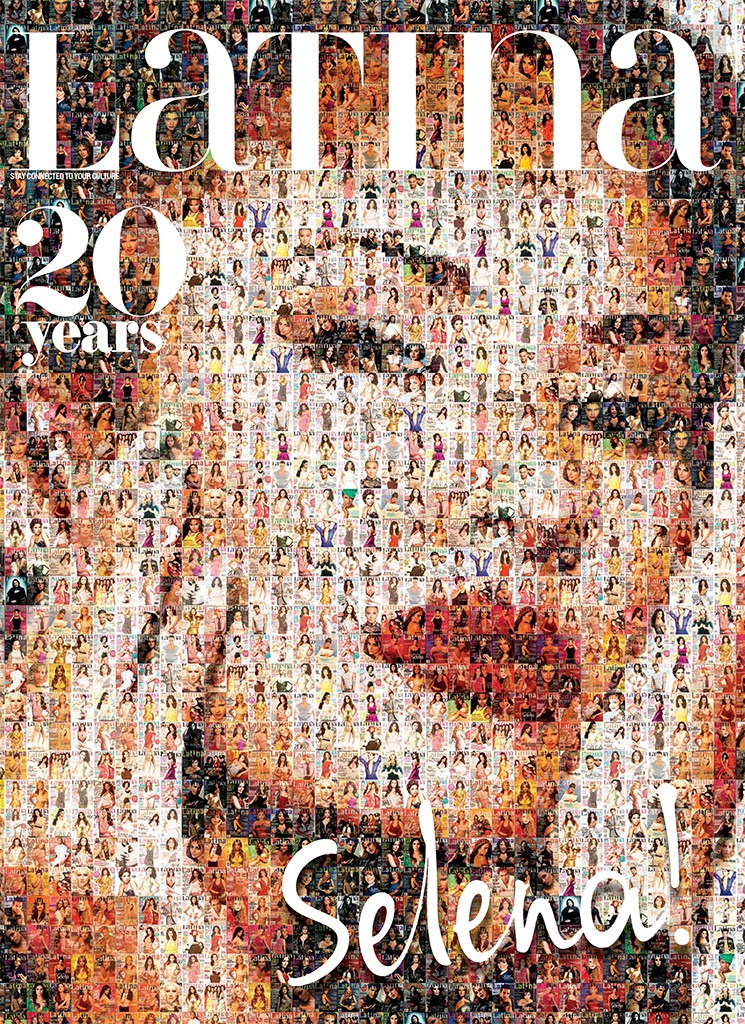 Latina Magazine
Happy 20th anniversary, Latina magazine!
The magazine is celebrating its platinum anniversary with a photomosaic of the none other than the legendary Selena Quintanilla, the mosaic is made up of the 20 most impactful, influential Latina covers over the past two decades.   
Latina magazine was the first in its space and quickly became a pioneering force for Latinas underserved by the general market and Spanish-language media. 
While the decision of how to celebrate such an extraordinary achievement must have been a difficult one, the editorial team was able to narrow it down by what they wanted this cover to represent. 
"It's our 20th-anniversary issue and we wanted something super special. We considered every possible cover star from icons to up-and-comers, and in the end, we couldn't think of anyone more ideal than Selena. She is the ultimate Latina; she's 100% Latina and 100% American," Latina Editorial Director Robyn Moreno said. "Selena inspired every big name Latina artist out there. Selena Gomez is named after her, and Jennifer Lopez is famous because of her. In the end, she was our hands down choice to on our 20th-anniversary cover. And through her powerful voice, American Latinas found theirs and Latinos learned they didn't need to change who they were to make it big."
Gregg DeGuire/Getty Images
Through the years some of the biggest Latino voices in Hollywood have sat down with the magazine.
"When Hollywood starts considering me for roles where ethnic background doesn't matter, that's an even bigger step in the right direction for me," Jennifer Lopez said in the summer of 1996. 
And 20 years later, J.Lo has gotten the roles that she so rightfully deserves and also built a musical empire for herself.