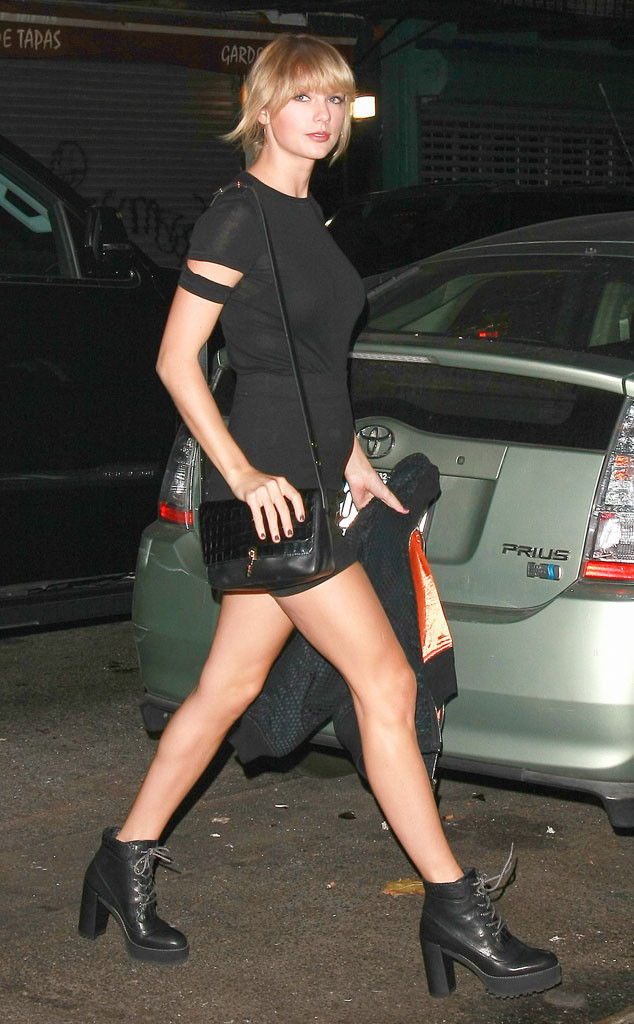 AKM-GSI
Taylor Swift was allegedly groped by a Colorado DJ during a fan meet-and-greet in June 2013, filing a lawsuit against him that she's been battling since.
In fact, on Friday, the judge in the case granted her the right to seal one of the photos that is being used as evidence in the case. However, Swift was denied a request to withhold any other evidence, including the deposition she gave in July.
E! News obtained the documents that detail the alleged incident with the 98.5 KYGO DJ David Mueller, including the transcript of Swift's videotaped deposition.
"Right as the moment came for us to pose for the photo, he took his hand and put it up my dress and grabbed onto my ass cheek and no matter how much I scooted over it was still there," she explained. "It was completely intentional, I've never been so sure of anything in my life."