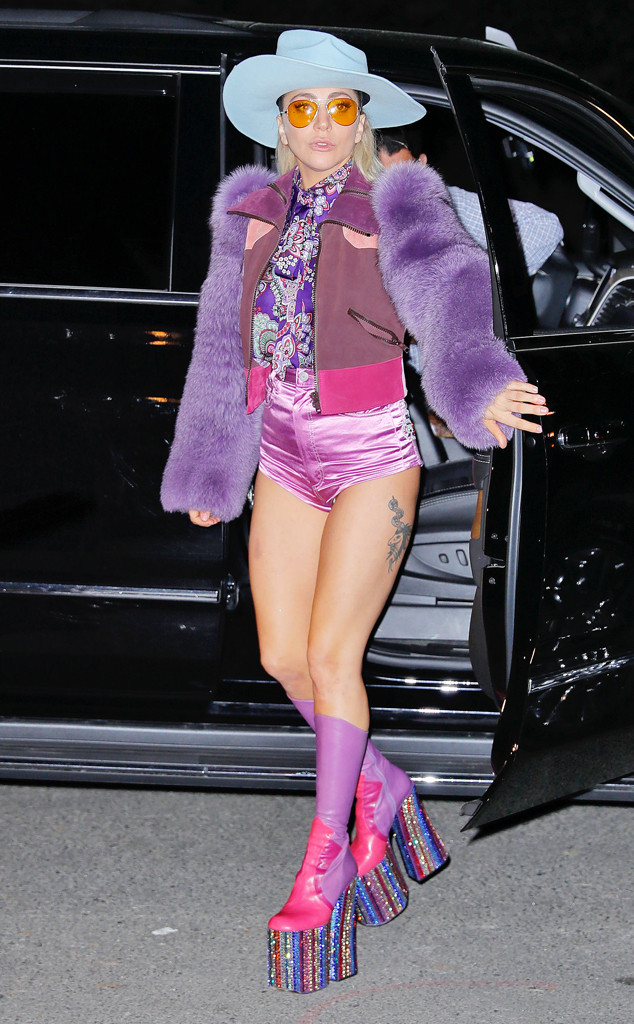 Jackson Lee/Splash News
Lady Gaga was an open book while appearing on The Howard Stern Show Monday.
The Joanne songstress opened up about everything from her music to her personal life and left no stone unturned. If you wanted to learn more about Gaga, here are eight things we took away from her tell-all interview.
1. She avoids wardrobe malfunctions by having her stylist gluing her underwear to her "you-know-what without even asking. Lady Gaga said there will "absolutely not" be a nip slip or anything of the like during her Super Bowl performance.
2. She calls Tony Bennett when she has a bad day, but sometimes he calls her because he has a "sixth sense" about when she's going through a tough time.