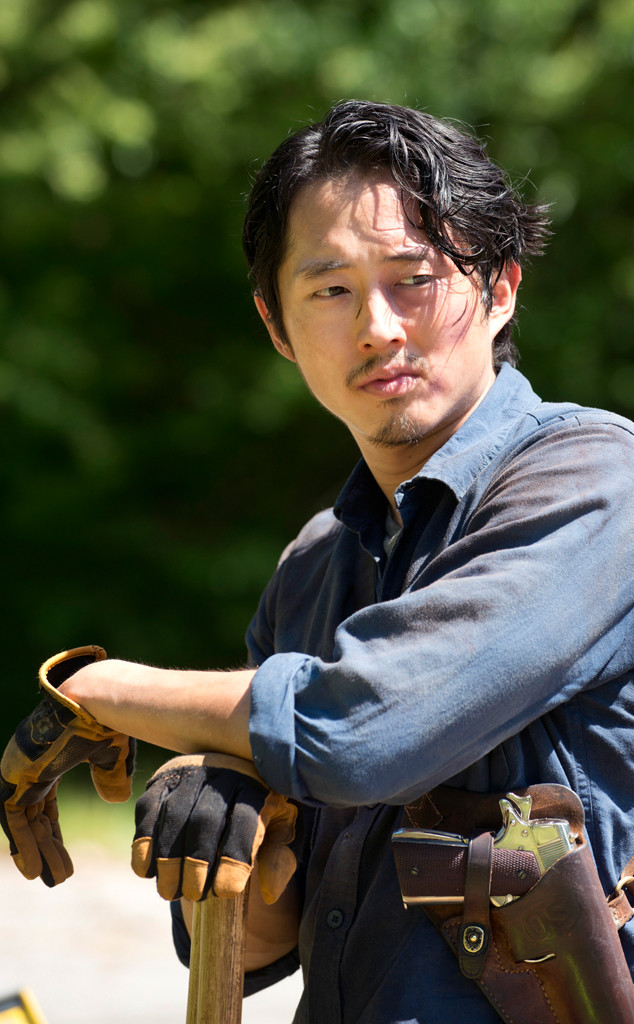 AMC
Warning: The following contain spoilers from the season seven premiere of The Walking Dead. If you haven't watched yet, you might want to bookmark this page and come back once you have. Proceed with caution.
As it is written, so shall it be.
That was Steven Yeun's thought process behind accepting his character Glenn's death in the season seven premiere of The Walking Dead. Keeping in line with the show's comic book source material, the beloved character met his maker at the hands of Negan (Jeffrey Dean Morgan) and his trusty Lucille (aka his barbed-wire-covered bat). Though it seemed like he was in the clear when Abraham (Michael Cudlitz) was made into Negan's first victim, that relief (if you can even call it that) was merely momentary as Negan decided one victim wasn't enough.
And, as Yeun admitted on the Talking Dead post show, he didn't want that iconic moment going to anyone else.