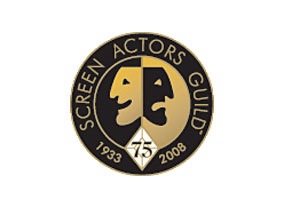 SAG
The Screen Actors Guild is still pondering whether to even give a strike a chance.
National Executive Director Doug Allen has proposed suspending plans to hold a strike-authorization vote, which had already been postponed after originally being scheduled for Jan. 2.
"Although I believe giving the National Board the authorization to determine whether to call a strike is our best strategy, that strategy has been severely compromised by the division of a now deeply and publicly split National Board leadership," Allen wrote in a letter to members.
The members of Hollywood's most powerful actors union have been working without a contract since June 30, when their previous three-year deal with the studio-representing Alliance of Motion Picture and Television Producers expired.
The ongoing debate over whether to authorize a strike or follow in the American Federation of TV and Radio Artists' footsteps and just finalize a deal already had opened a schism among some of the Biz's biggest names, including George Clooney and Tom Hanks—who have been for thespian fellowship and harmony—and Mel Gibson and Holly Hunter, who were on the side of the strike-considering SAG leadership.
Now, on the eve of the 15th Annual Screen Actors Guild Awards, Allen has also proposed letting the union's 120,000 members vote directly on whether to accept the final contract terms put forth last year by the studios.