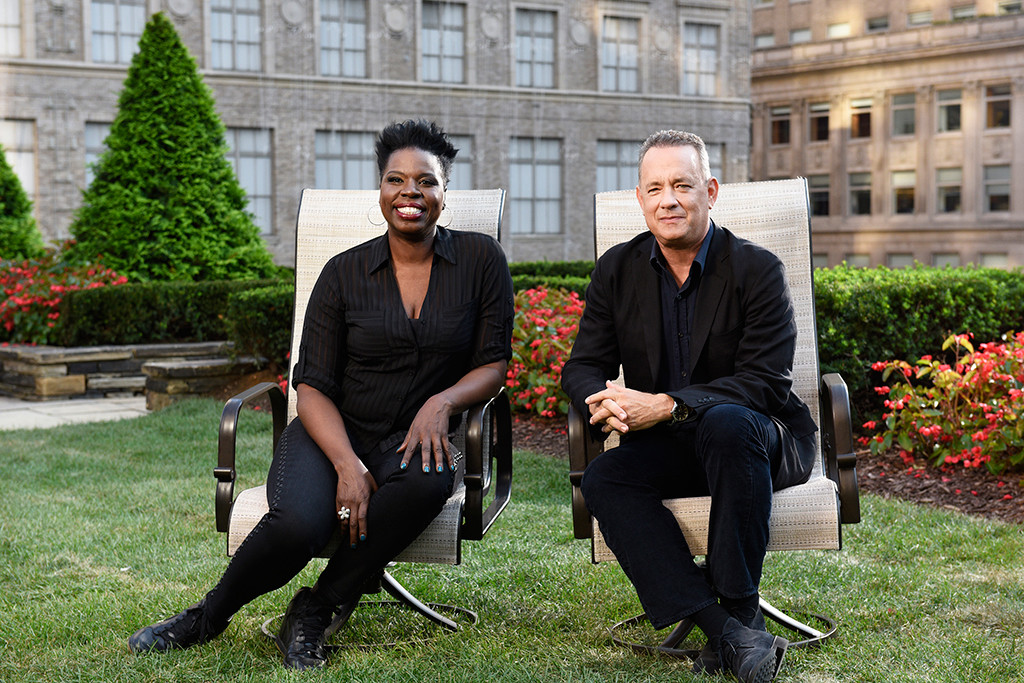 NBC
Tom Hanks is gearing up to host Saturday Night Live for the ninth time this weekend with musical guest Lady Gaga, so E! News is looking back at some of the Inferno star's best sketches.
Even though Hanks has won two Oscars for two dramas—Philadelphia and Forrest Gump—Hanks has proven time and time again that he is a talented comedic actor. He has been such a hit on SNL that he became a member of the Five-Timers club 16 years ago and has continued to entertain viewers both as a host and as a cameo.
Look back at six of his best sketches:
1. The Five-Timers Monologue: The occasion was momentous already, but Hanks' introduction into his fifth hosting gig was nothing short of hysterical. The monologue gave viewers a peek inside the exclusive club, which featured cameos from Steve Martin, Paul Simon, Jon Lovitz, Conan O'Brien and Elliott Gould.
2. The Knights of the Realm: Hanks impersonated British star Michael Caine in this sketch, which featured host Elton John calling british celebrities who had been knighted to come up with a plan to save the U.K. from a dragon. Hanks' impression of Caine was so spot on you'll actually wonder if it's actually him. Richard Branson (portrayed by Bill Hader), Ringo Starr (Fred Armisen), Ian McKellen (Taran Killam), Bono (Andy Samberg), Sir Mix-A-Lot (Kenan Thompson) also appear.
3. Mr. Short-Term Memory: Hanks reprised the role of Jeff Morrow on more than one episode of SNL, but the sketch in which he played the forgetful game show contestant proved to be one of his best. Instead of coming off frustrating and annoying, Hanks' charm made even the most serious of people laugh.
4. Big Outtakes: One of Hanks' most famous movies was Big, in which he played a young kid transforming into a 30-year-old adult. But it wasn't always meant to follow that storyline! In this famous sketch, Hanks revealed some of the film's (fake) outtakes that revealed the classic could have been a very different movie.
5. Wheel of Fortune: The cast included in this sketch made it one of SNL's best, but Hanks as Pat Sajak and Tina Fey as Vanna White are an amazing duo. Hanks' (as Sajak) frustrations with the contestants, played by Amy Poehler, Armisen and Kristen Wiig, who can't figure out the phrase even though only one letter is missing.
6. Celebrity Jeopardy!: Hanks played a dumbed-down version of himself on the variety show's sketch, which also featured Wiig as Kathie Lee Gifford. Will Ferrell took on the role of Alex Trebek, and similarly to Hanks in Wheel of Fortune, Ferrell couldn't contain his frustrations with the contestants.
What are you favorite Tom Hanks SNL sketches? Sound off in the comments!
(E! and NBC are both part of the NBCUniversal family.)