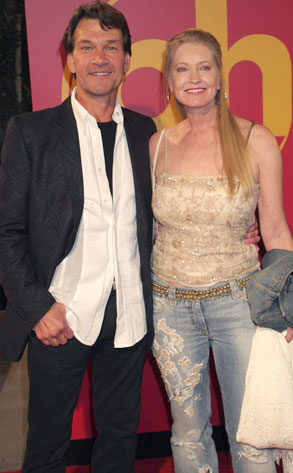 Jeff Frank/ZUMA Press
Patrick Swayze's increasingly dramatic story is headed for yet another medium.
The actor and his wife of 33 years, Lisa, "will be collaborating on his memoirs," Swayze's rep, Annett Wolf, tells E! News. "There is no further information at this time."
But what a tale the 56-year-old actor could tell, going from unknown dancer to up-and-comer to full-fledged heartthrob after starring in Dirty Dancing to cult-favorite character in Road House to established leading man in Ghost to reborn character actor in Donnie Darko to...
You get the picture.
And along the way, there were struggles with substance abuse and now, sadly, a battle with pancreatic cancer that has thrown Swayze back into the public eye with a vengeance.
The ever-upbeat star of A&E's new series The Beast returned home last week after a short stint in the hospital to treat pneumonia, telling People, "I am alive and plan on continuing to stay that way."