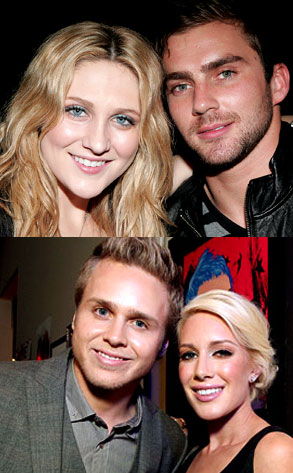 David Livingston/Getty Images, John Shearer/Getty Images
The season may be over, but the drama rages on in The Hills.
A source tells E! News exclusively that Stephanie Pratt's ex-boyfriend Cameron Huston is planning to sue MTV, claiming the network provoked an argument that resulted in Pratt's brother, Spencer, punching Huston in the face Saturday night at the Dime, a Los Angeles bar.
"Cameron has hired Robert Shapiro to be his lawyer and is going to file a lawsuit against MTV," says the source.
An assistant for Shapiro said she could not confirm whether Huston was a client of the former O.J. attorney's law firm.
Meanwhile, MTV tells E!: "The Hills cameras were filming at a bar in Los Angeles when a dispute between Spencer and Cameron occurred. MTV does not condone or encourage violence. It is a series which follows the daily lives of these characters, and we cannot always foresee the situations that take place when filming. We are not aware of any lawsuit regarding this matter."